Greetings and salutations! Allow me to introduce myself: I am Len Musgrove, a fifty-something white guy from the Southwest who has a passion for many things, among them clever prose and great wine. I have always loved the written word (particularly when imbued with a healthy shot of humor) and, as my less charitable friends would be quick to point out, you rarely have to ask for my opinion on any given topic. Over the past decade and a half I have begun what is undeniably a love affair with the grape, and I have adopted the fundamental truth that Life Is Too Damned Short To Drink Bad Wine. Can I get an "Amen"?! Anyway, I began noticing that many friends and acquaintances frequently asked my humble opinion on wine, and so I guess it's fair to say that The Wine Bargain Sleuth is an extension of that advice. What can I say, I'm a giver!
My goal is to share with the readers of my blog (there I go again assuming facts not in evidence) useful wine factoids, wine history and travel tips and, perhaps most importantly, the zen of finding a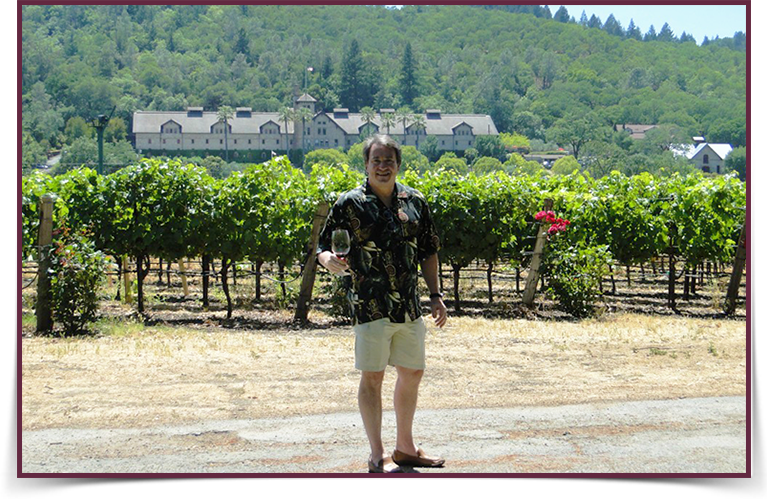 great bottle of wine that you and your significant other and dear friends will enjoy without having to go to confession the next morning with your banker. I don't believe that "cheap" wine and good wine are necessarily mutually exclusive, but I do prefer the terms "bargain" and "value" over cheap. I do know from painful experience, however, that you can easily overpay on a $40 bottle of wine if you don't have a plan to obtain what you like! Like you, I HATE it when that happens.
I have set a goal in each Chapter of this blog of suggesting a minimum of two good-to-great Value Wines that are in the range of $15 retail. Each Chapter will also float a Worth a Splurge Wine that is, well, worthy of a splurge in excess of our $15 goal, in some cases well in excess, to keep things interesting. We will discuss wines from America, Europe and beyond in connection with our stated mission. I will also suggest some wine events and travels that may be worth your while from time to time. Finally, for your convenience we will include a cumulative summary of recommended wines to provide easy access to great Value Wines and Worth a Splurge Wines for you. Cheers!
© The Wine Bargain Sleuth 2013—All Rights Reserved