Greetings and Salutations!  It's time once again for our recommendations for that most American of holiday feasts: Thanksgiving.  Our goal as always is to allow you wine sleuths to heroically pair great wines, both Value Wines and Worth a Splurge Wines, with their favorite holiday dishes.  Whether your preferred Thanksgiving entree is a classic roast turkey, a savory honey-glazed ham, a grilled fish or something completely different, our recommendations include sparkling wines, whites and reds, domestic and foreign, classic wines and a few curve balls thrown in to keep 'em guessing!
As with last year's Thanksgiving chapter, we will present this year's choices to reflect the $20 and under Value Wines for the more modest budget and the over $20 Worth a Splurge Wines for wine sleuths that prefer to say "what the heck!"  The choice is up to you.  We are confident that any the Value Wines and the Worth a Splurge Wines recommended below will stand up to haughty Uncle Percy, Gen-X cousin Phoebe or to your other pickiest family member's or friend's standards.  As an added bonus to assist your shopping and identifying the labels of our suggestions, we have added when available photographs above each wine!  You can thank us later!
And now, without further ado, there are this year's Thanksgiving choices:
Value Wines: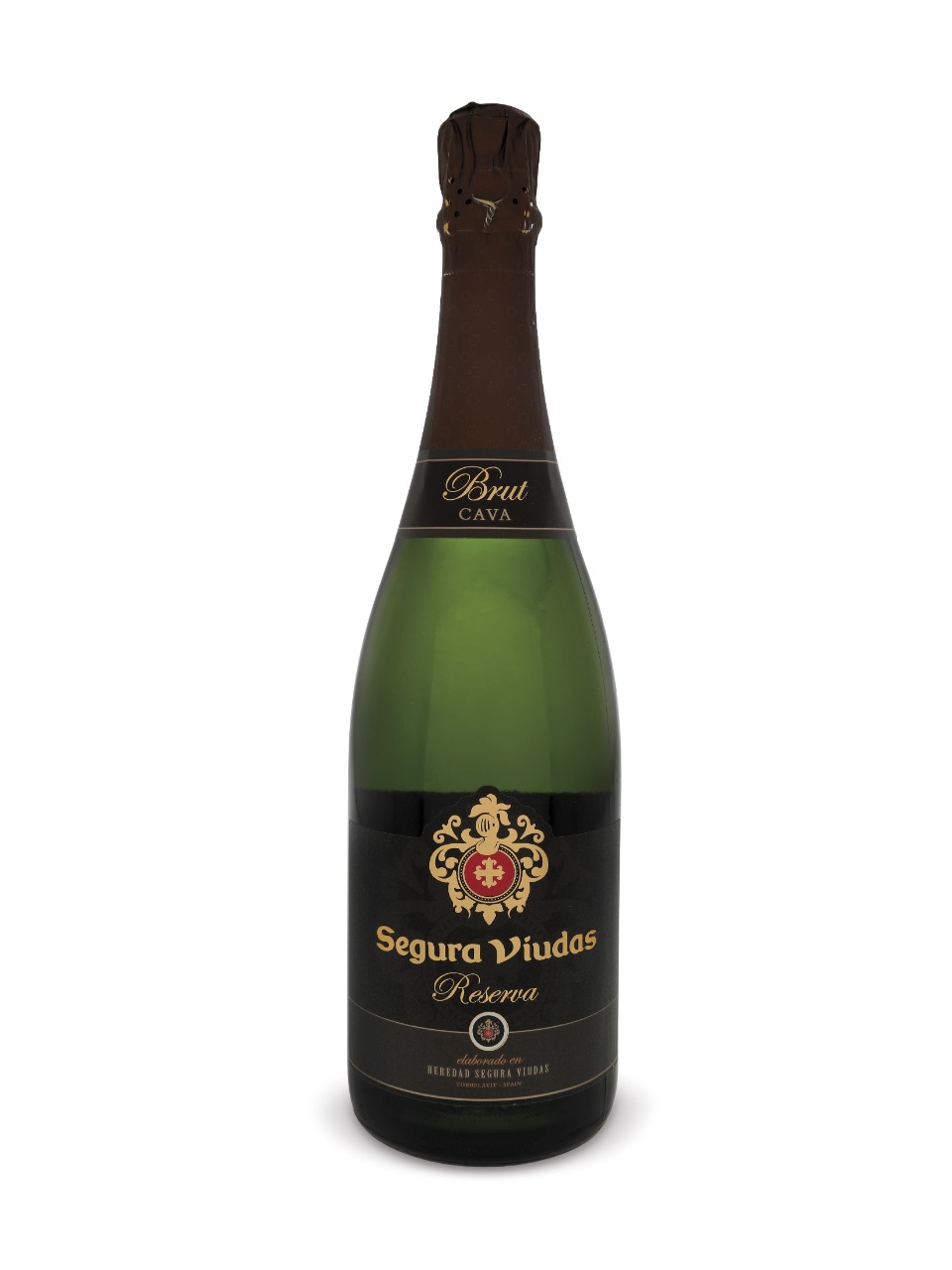 Segura Viudas Brut Cava NV.  What better way to start your holiday celebration that to serve your welcomed guests a terrific sparkling wine?  This Spanish offering has a drier profile than many sparklers, more resembling a classic Champagne to my palate than a sweeter Prosecco due to its méthode champenoise technique followed by a two year bottle aging.  The Segura Viudas Brut is a cuvée of Spanish varietal grapes Macabeo, Parellada and Xarel-lo grown in the renowned Penedès region, a fact which might afford you with a great Trivial Pursuit answer for your fellow wine enthusists! A clean nose with hints of citrus, green apple, floral notes toast, it boasts a dry, cleansing finish perfect for an apertif or rich appetizers before the main course.  For that matter, if your guests lean toward bubbles, at its suggested $9.99 price point you can afford to serve the Seguara Viudas Brut Cava all the way through dessert.  Wine & Spirits magazine bestowed a solid 89 rating on this amazing wine.  Available in wide distribution.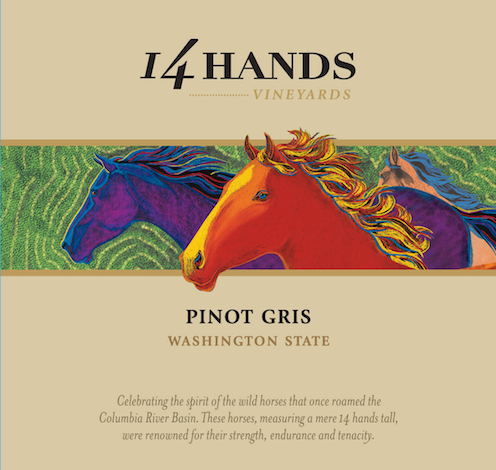 14 Hands Pinot Gris Washington 2014.  Do you love white wines but are tired of the usual California Chardonnays or New Zealand Sauvignon Blancs?  The great State of Washington and the fine folks at 14 Hands hear you and offer up the delicious 14 Hands Pinot Gris Washington 2014 for a tasty alternative white.  This Value Wine has a flavor profile of peach and exotic warm climate fruits combined with Meyer lemon and baking spices to offer its consumers.  The 14 Hands Pinot Gris  has plenty of cleansing acidity and a light, pleasing finish, making it a suitable pairing for the rich side dishes and turkey of Thanksgiving. Your holiday Amex bill will love the  the terrific $10 suggested retail nearly as much as your palate loves this wine, which was recently awarded a solid 88 rating and named as a "Smart Buy" by Wine Spectator.  Available in wide distribution.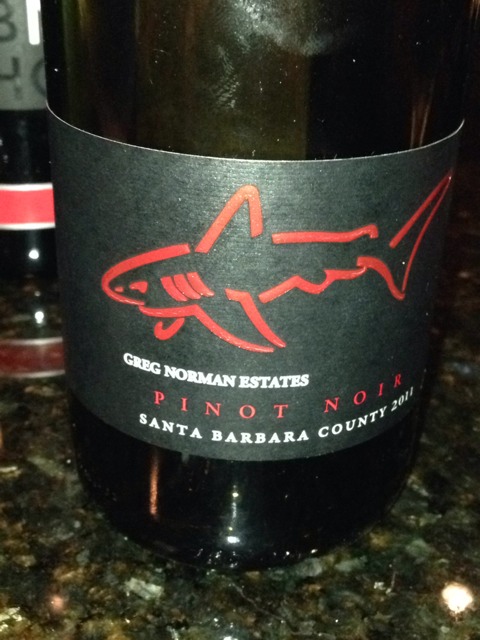 Greg Norman Estates Pinot Noir Santa Barbara County 2015.  Greg Norman's fine wines are frequently associated with his holdings in his home country of Australia, where he originally attained fame as a world-class golf ball striker and possibly an even more successful entrepreneur.  However, this Value Wine is from the decidedly American locale of Santa Barbara County, California, which also happens to be the home of some of my personal favorite Pinot Noir wine producers such as Sanford.  It's apparently time to add Greg Norman Estates to the list of terrific Pinot Noirs sourced in Santa Barbara County in the form of the Greg Norman Estates Pinot Noir Santa Barbara County 2015. This offering is a classic central California Pinot, with plenty of red fruit flavors combined with a creamy mouthfeel, with an silky finish that adds a bit of spice. The Greg Norman Estates Pinot gives the consumer a sense of elegance that definitely outdrinks its modest $15 suggested retail price, which is the very essence of a Value Wine. Wine Spectator laid an impressive 89 rating on this Pinot Noir.  10,000 cases were produced.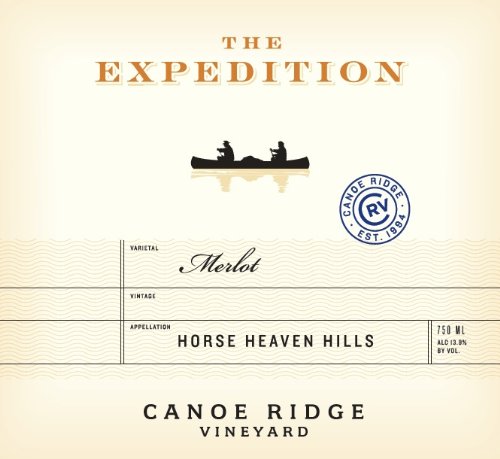 Canoe Ridge The Expedition Merlot Horse Heaven Hills 2015.  Sometimes fans of Big Reds simply insist on the real thing for their wine consumption pleasure, regardless of the pairing.  Sourced from grapes in the world-class terrior in the Horse Heaven Hills AVA in southern Washington near the Columbia River, the Canoe Ridge The Expedition Merlot 2015 is a satisfying  Big Red that has a profile of dark cherry and cocoa hints, with a touch of orange zest and fine tannins leading to a lengthy, elegant finish.  In my humble opinion, this Canoe Ridge Merlot would fare extremely well in a blind tasting against much more expensive West Coast Merlots.  This Merlot is smooth enough to pair well with a smoked or roasted turkey or a honey-glazed ham main course for Thanksgiving.  It impressed Wine Spectator sufficiently to garner a 90 rating, and it carries a surprising $16 retail price.  12,000 cases made.
Worth a Splurge Wines.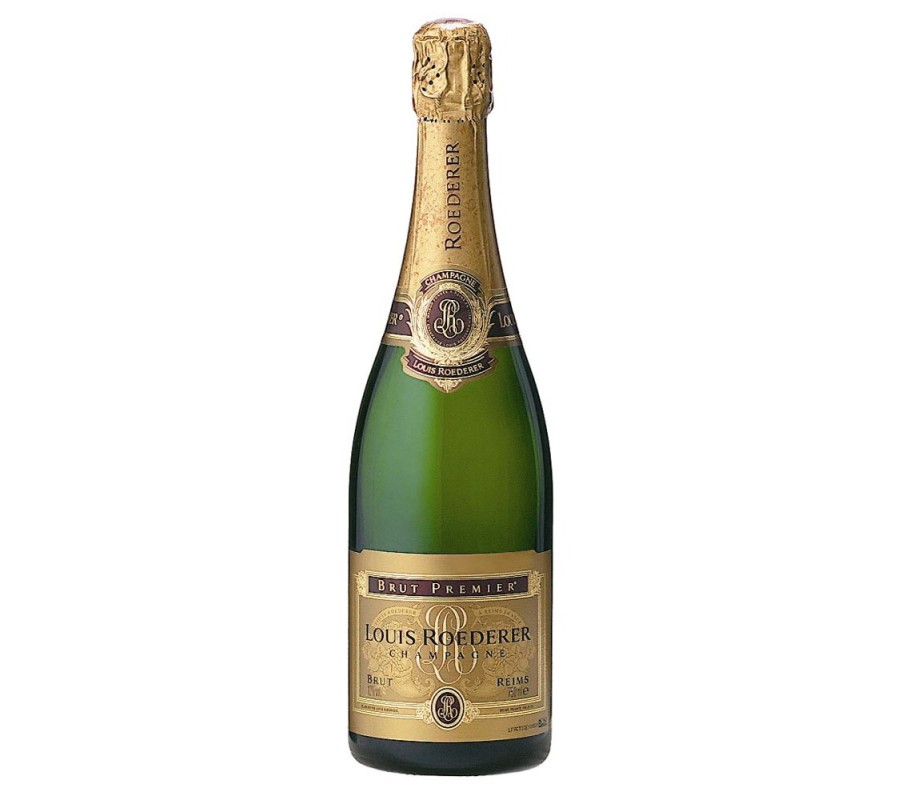 Louis Roederer Brut Champagne Premier NV.  It's the real thing at a fair price.  Perhaps better known for their top of the line Cristal Champagne, for some reason this Louis Roederer Brut Premier NV sometimes gets overlooked as a truly great Champagne.  Described by Wine Spectator (who awarded this sparkler a healthy 92 rating) as "an elegant Champagne in an apertif style, with flavors of crushed blackberry, biscuit, spring blossom and Meyer lemon zest."  I don't know about you, but to me that description tells me that it's time to start the holiday party–and now!  Although it lists for $54, careful sleuthing can locate this classic Champagne for under $50.  Widely available.  You need some!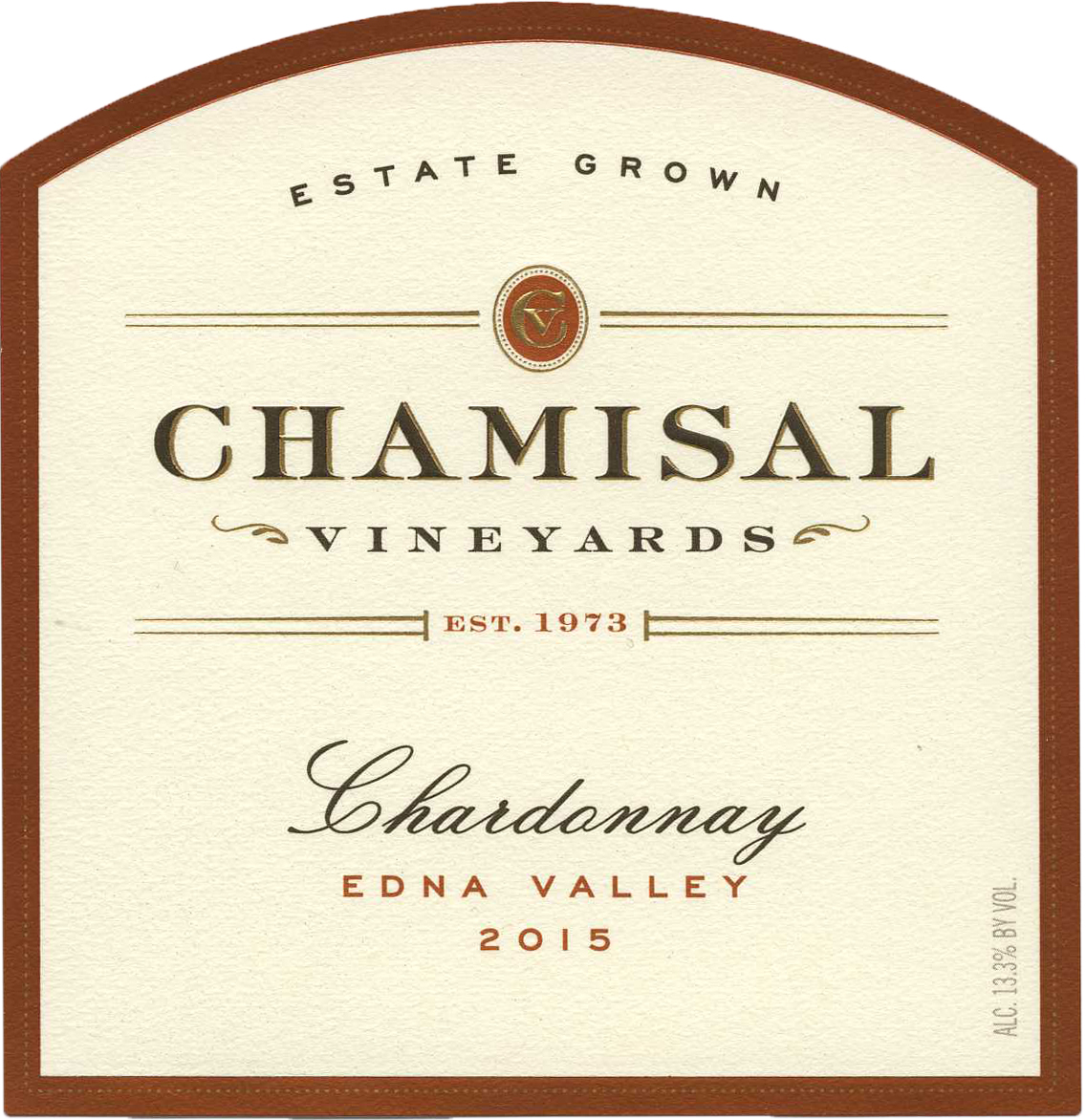 Chamisal Vineyards 2015 Estate Grown Chardonnay (Edna Valley).  For California Chardonnay fans, there is simply no better pairing for a roast turkey than a classic Chardonnay.  Oaky and buttery, the texture and profile of a good Chardonnay is a perfect pairing for Thanksgiving.  Although a wine sleuth can certainly spend more on a Worth a Splurge Wine, the Chamisal Vineyards Estate Grown Chardonnay (Edna Valley) 2015 is a lovely representative of all that is good about a California Chard.  Described by Wine Enthusiast as "an excellent Chardonnay" with an accompanying 91 rating, the flavor profile is of peach and melon notes on the nose, with an elegant nutty characteristic and a smoky, oak hint on the finish.  The Chasimal Vineyards Chardonnay 2015 has ample acidity to cut through the rich holiday fare and cleanse one's palate.  Suggested retail for this beauty is $35, a reasonable tariff for a wine named as an "Editor's Choice" by Wine Enthusiast.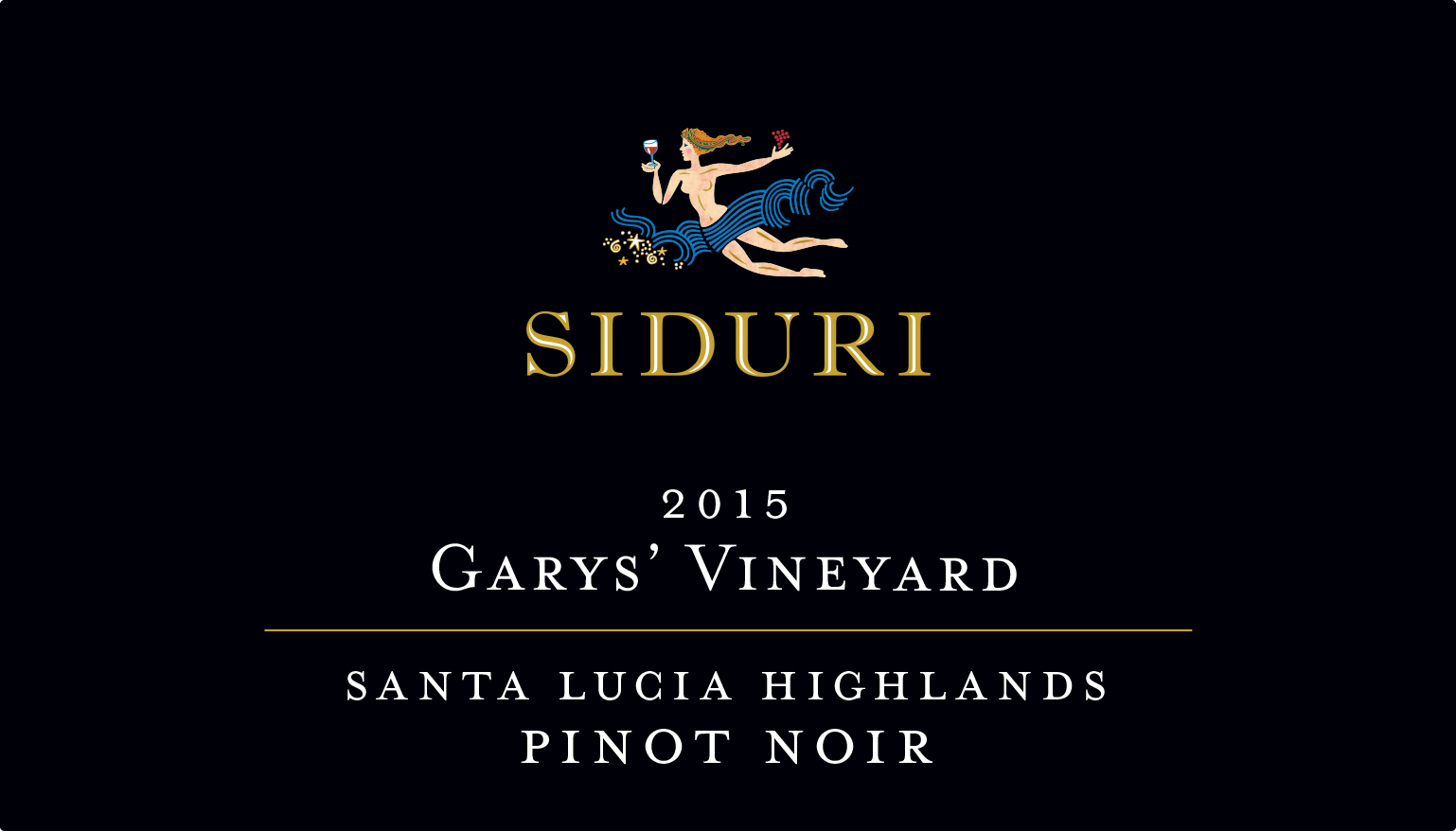 Siduri Garys' Vineyard Pinot Noir Santa Lucia Highlands 2015.   This is not your meek, mild, laid back Pinot Noir.  No, this is a big boy, with an attention-grabbing nose of raspberry and violets, a medium-to-full-bodied Pinot that will satisfy a Big Red fan as well as Pinot Noir lover.  The Siduri Garys' Vineyard 2015 Pinot is a layered, nuanced Pinot. In addition to the red fruits on the mid-palate is a layer of grilled meat and forest that will stand up to the heartiest of smoked turkey or ham, while elegant enough not to overwhelm a classic roast turkey.  A personal favorite for more than one vintage. Wine Enthusiast rated this wine a 94, noting that it is a "deep and layered wine."  Priced at a $60 retail, but clever sleuths can do better.  Widely available.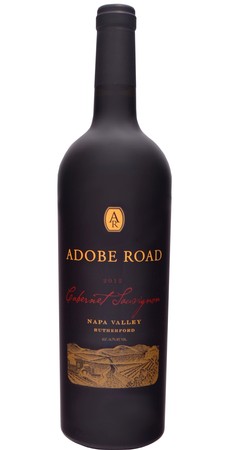 Adobe Road Winery Rutherford Cabernet Sauvignon 2012.  Many wine experts shy away from recommending a Cabernet Sauvignon to pair with a Thanksgiving dinner, with the belief that the strong tannins and young, aggressive structure is likely if not certain to overwhelm the main course and fixings.  Although that theory is undoubtedly true with many young California Cabs, there are exceptions to every rule, and today's exception is the Adobe Road Vineyards Rutherford Cabernet Sauvignon 2012.  This numerically young Cab literally jumps out of the glass on the nose, with dark cherries and blueberries up front, with a follow up of bramble fruit and vanilla on the mid-palate followed by that classic Rutherford Dust. The fruit is entirely harvested from an unnamed but classic Rutherford vineyard.  Silky smooth texture. Of all the California Cabernets I have tried recently at a price point under $120, this is clearly the finest, and at the suggested retail of $68 it qualifies as a steal.  Available online at the Adobe Road website:   https://www.adoberoadwines.com/.
Wine Thought for the Day:
Finally, I would like to repeat my annual Thanksgiving blessing to each of you. As I continue to, ahem, gain maturity, this holiday's importance to your humble Wine Bargain Sleuth increases–to thank the Father above for all our blessings:   Family, friends, the blessing of living in the country and palates that allow us to discern and enjoy great food and wine:
May you share your Thanksgiving feast with those whom you love and those who love you, and may your plate be filled and your wine glass overflowing…until it's time to watch the Cowboys game!
Until next month– Cheers!
© The Wine Bargain Sleuth 2017—All Rights Reserved