Greetings and Salutations!  Your humble Sleuth is happy to report that he has fully recovered from the harsh after-effects of last Chapter's college budget tasting, and this month's Chapter is set in the sun-washed climate of Miami Beach for the annual South Beach Wine & Food Festival, where world-class chefs from around the country present their delectable bites, vintners present outstanding wines selected by Wine Spectator and celebrity bartenders offer up their potable drink creations.  There are far worse places to find oneself in late February.  Just sayin'….
The SOBEWFF events run for nearly a week, and include events ranging from intimate dinners with renowned chefs to seminar-style educational events to the show-stopping Wine Spectator Best of the Best event on Friday night, in which approximately 50 vintners poured some of their finest (each wine was rated 90 or better by Wine Spectator's judges to be eligible) and chefs from Miami to Los Angeles to  Boston to NYC presented their creative and delicious food bites.  Since the Sleuth could regrettably not be everywhere (decisions, decisions!), I opted for the Barilla's Italian Bites on Thursday night held in a seemingly unending tent directly on Miami Beach, the afore-mentioned WS Best of the Best on Friday night at the venerable and spectacular Fontainebleau Hotel and an EnRoute Wine Blending class on Saturday at the Eden Roc Hotel.  The good news, clever sleuths, is that I managed to choose wisely!  As demonstrated below, a proper wine festival such as the WS Best of the Best provides the right tools for the job!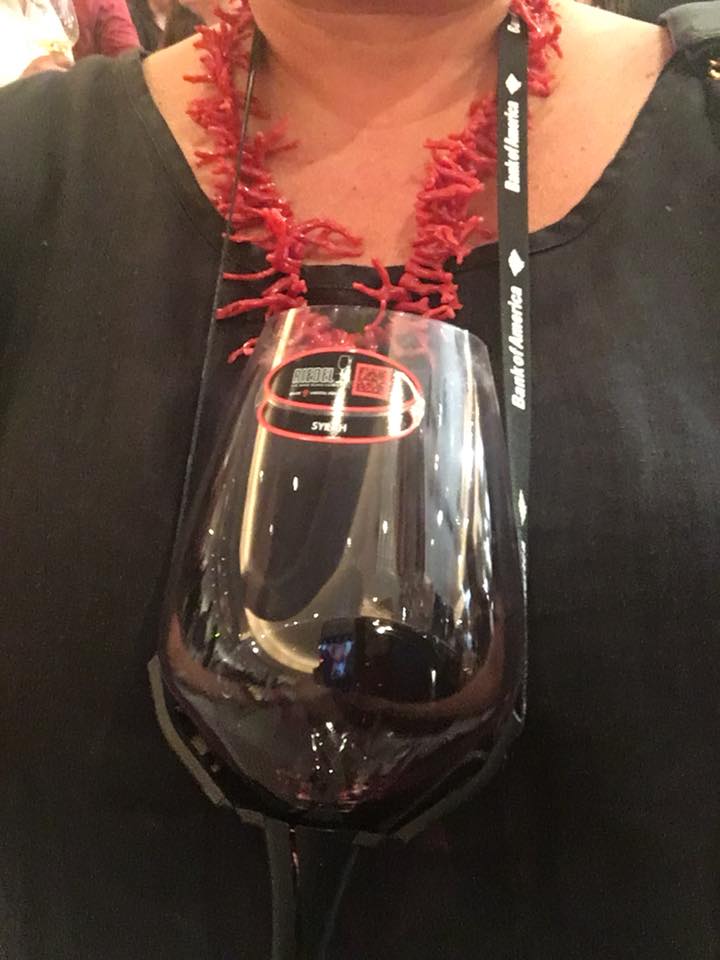 Although the wine selections at the Barilla's Italian Bites were limited, the al fresco food selections were notable on my first night of the SOBEWFF.  The Wine Spectator Best of the Best was, in a word, remarkable, both in terms of quantity of wine purveyors (well over 50) and of the quality of the 90+ rated wines that were presented.   Also, the chefs made their presence felt during the event, which took place at the magnificent grand ballroom of the Fontainebleau Hotel, reputed to be the largest hotel complex on the East Coast, with standout tunes provided by local music heroes Drew T and his band.  Although there were some stunning wines to be had at this event, standouts for your humble Sleuth included the EnRoute 2015 Les Pommiers Pinot Noir (Russian River), the Joseph Phelps 2015 Merlot (Napa Valley), the Marques de Riscal Gran Reserva 2010 (Rioja, Spain), the Chateau Lascombes 2009 Bordeaux Blend (Margaux, Bordeaux),  the Diamond Creek Gravelly Hill Cab 2012 (Diamond Mountain, Napa Valley), the Fontanafredda Barolo 2012 (Italy) and the Adobe Road Winery Beckstoffer Georges III 2014 Cab (Rutherford, Napa Valley).  Each was simply magnificent and admirably showcased the strengths of its respective terriors.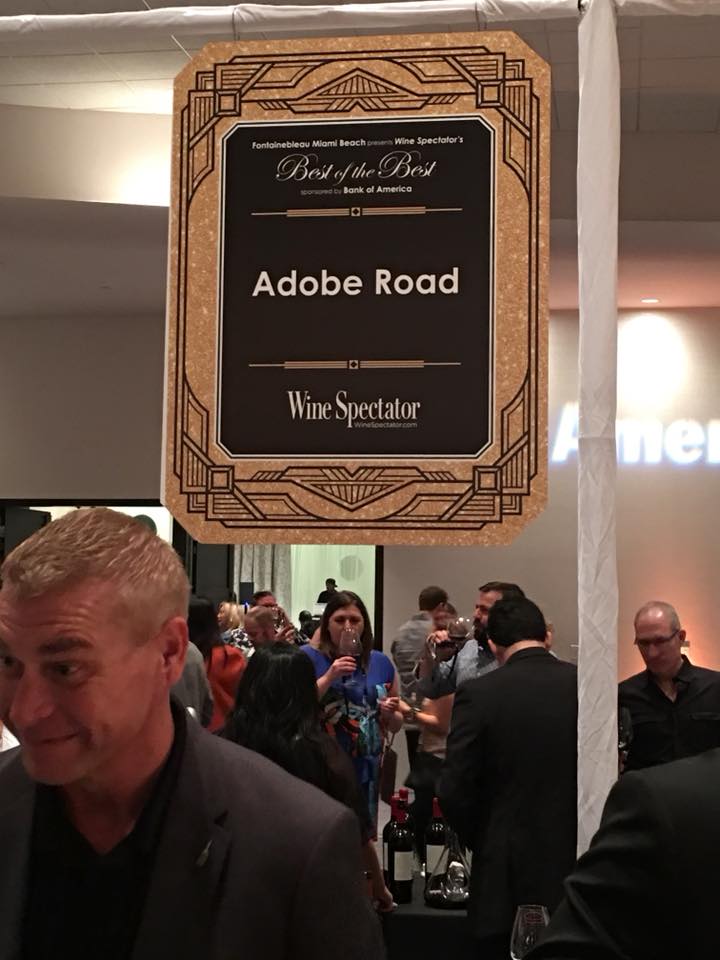 Finally, Saturday of the SOBEWFF afforded the wannabe winemakers such as yours truly the opportunity to work with some terrific Russian River Pinots in the form of the EnRoute  Winemaker for a Day Blending Seminar.   Coached by EnRoute winemaker Andrew Delos, attendees had the opportunity to utilize the tremendous components of the Russian River vineyards utilized by EnRoute to try to duplicate the elusive blends of the 2015 and 2016 vintages of the EnRoute Les Pommiers blends.  While Andrew need not worry about his day gig anytime soon, your humble Wine Bargain Sleuth certainly had a large time trying to make his hour in the "lab" count!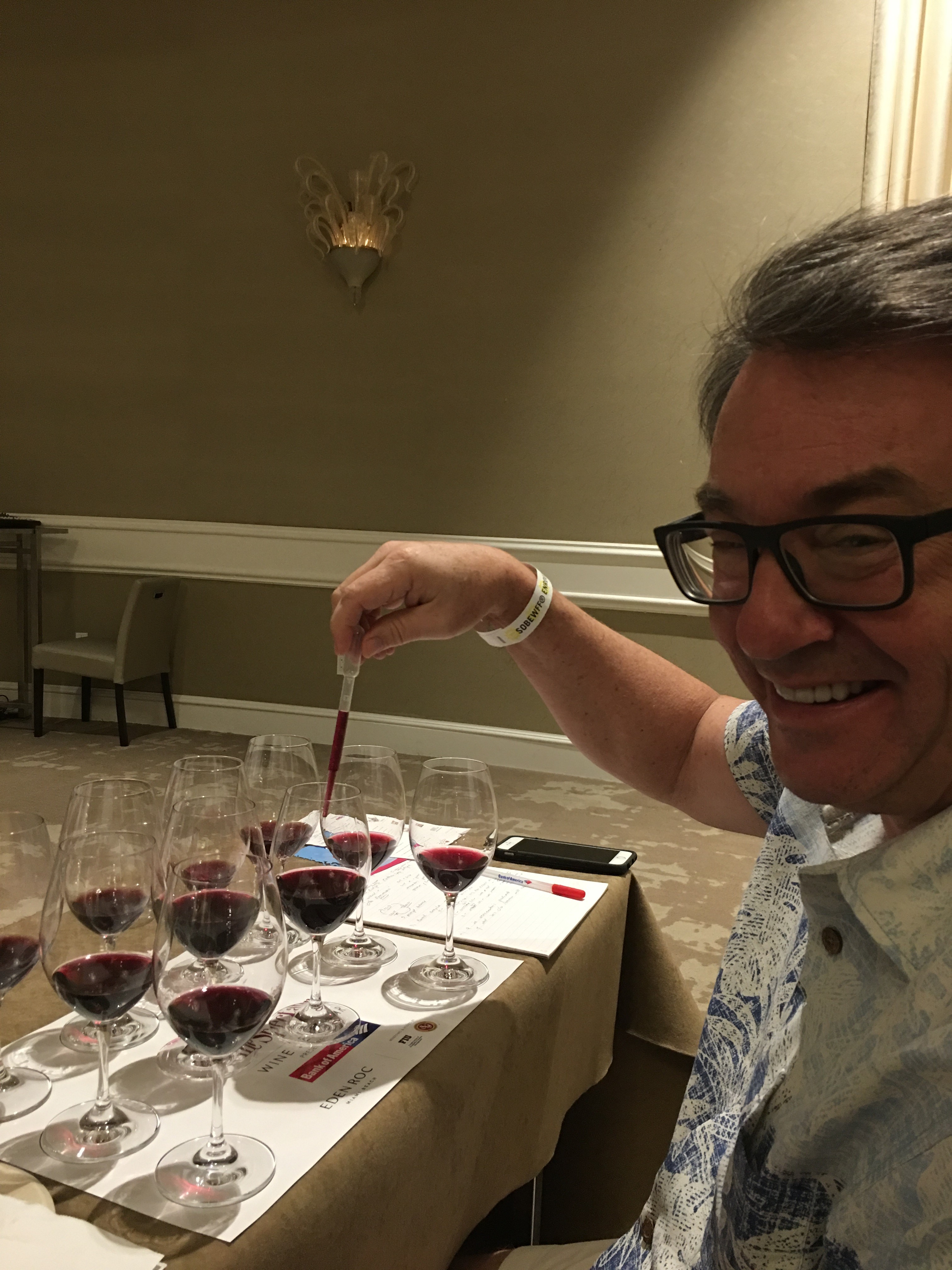 Each of the above noted wines could easily be a Worth a Splurge Wine for this Chapter, so I will leave it to you clever wine sleuths to pick your own favorite of the standouts at the SOBEWFF for this month and instead concentrate on some remarkable Value Wines for February.   Without further ado, here are our selections for this Month:
Value Wines:
Value Wine No. 1:  Vina Santa Ema Cabernet Sauvignon Reserva 2015.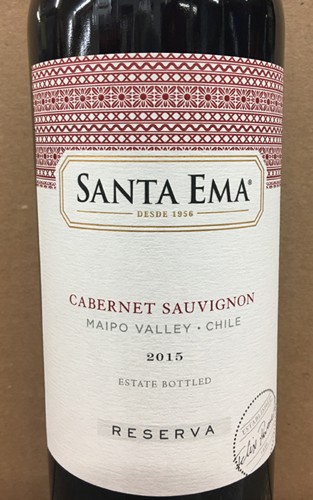 Chile's reputation as a wine producing country to be reckoned with is growing quickly.  This month's Value Wine No. 1 is a great example.  I have previously sampled other modestly priced Cab Sav offerings of Vina Santa Ema and came away impressed in each instance.   Apparently so was Wine Spectator when its tasters sampled the Vina Santa Ema Cabernet Sauvignon Reserva 2015 from Maipo Valley.   Not many Value Wines are impressive enough to make the Wine Spectator Top 100 Wines for any vintage; this Vina Santa Ema Cab Reserva 2015 was awarded the number 29 slot and a strong 91 rating, a pretty amazing bang for your buck for a widely available Big Red that retails for only $15! Or as Wine Spectator said itself, "This reserva punched above its weight in 2015…."  If you are a lover of Big Reds and great Value Wines, look no further than this Chilean beauty, which shows classic dark fruits and medium tannins, along with a hint of mint and earthiness on the satisfying finish.  What are you sleuths waiting on?   Grab a case at this price point!
Value Wine No. 2:  Manu Sauvignon Blanc 2016.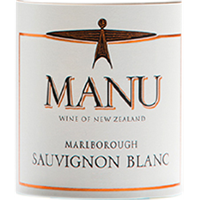 Many New Zealand Sauvignon Blanc wines I have sampled over the years are somewhat boringly predictable–a grassy, acidic wines that threaten the enamel on your teeth, with strong hints of grapefruit.  The Manu Sauvignon Blanc 2016 from Marlborough is a delightful exception to this norm.  Rather than the traditional Kiwi grapefruit bomb, the 2016 Manu Sav Blanc sports a more elegant, refined, even satiny quality rare in a good Sav Blanc.  Managing to be both complex and balanced at the same time, the 2016 Manu white evidences hints of pear, peaches and  and lime, with a bit of honey at the finish. Affordable?  You bet, at a suggested retail of $14.  Even the critics have jumped on board this New Zealand Value Wine, with Wine Enthusiast awarding it a 91 rating and naming it a Best Buy.  With spring just around the corner in much the the country, your cellar could use this new Sav Blanc to impress your guests–and you sleuths!
Value Wine No. 3:  Tangley Oaks Lot 12 Chardonnay 2015 (Mendocino).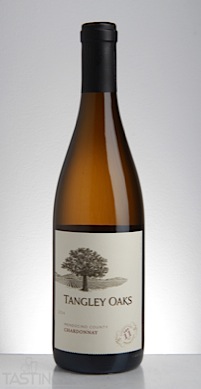 Many White Wine fans simply prefer a Chardonnay to a Sauvignon Blanc or other Whites.  However, finding a delicious Chard that doesn't bruise your Mastercard can be a real challenge.  The Sleuth has a great suggestion for this Chapter:  the Tangley Oaks Lot 12 Chardonnay 2015 from Mendocino in Northern California.  As compared to a great number of similarly priced Chards (the Tangley Oaks Lot 12 2015 retails for just $15), this Value Chard truly outplays its class.  To quote Wine Enthusiast, the Tangley Oaks Lot 12 Chard 2015 was judged "sophisticated and full bodied, … generous style of wine wraps complex and subtle oak spices around a warm, generous core of ripe pear and apple notes."   However, this Tangley Oaks Chard avoids the trap of being overly oakey and buttery, while still boasting of a creamy, elegant finish.  Retailing at only $15, like the other Value Wines featured in this month's Chapter the Tangley Oaks Lot 12 Chard 2015 is worth a try.   Pair this one with baked chicken or grilled mahi mahi for a home run!
Wine Thought of the Day: The Return of Great Wine Quotes:
"Age is just a number. It's totally irrelevant unless, of course, you happen to be a bottle of wine."
— Joan Collins
"I have lived temperately….I double the doctor's recommendation of a glass and a half wine each day and even treble it with a friend."
— Thomas Jefferson
"A gourmet meal without a glass of wine just seems tragic to me somehow."
— Kathy Mattea
Until next month– Cheers!
© The Wine Bargain Sleuth 2018—All Rights Reserved