Greetings and Salutations!  I have been a bit remiss in posting lately, and for that you have my sincere regrets.   However, your humble Wine Bargain Sleuth has been busy gathering great information for you sleuths, including a recent trip to attend Wine Spectator's singular New York Wine Experience in the Big Apple!  We have also lined up an upcoming, exclusive interview with our friend and master wine educator Alan Arnopole, of Peju Winery in Napa Valley.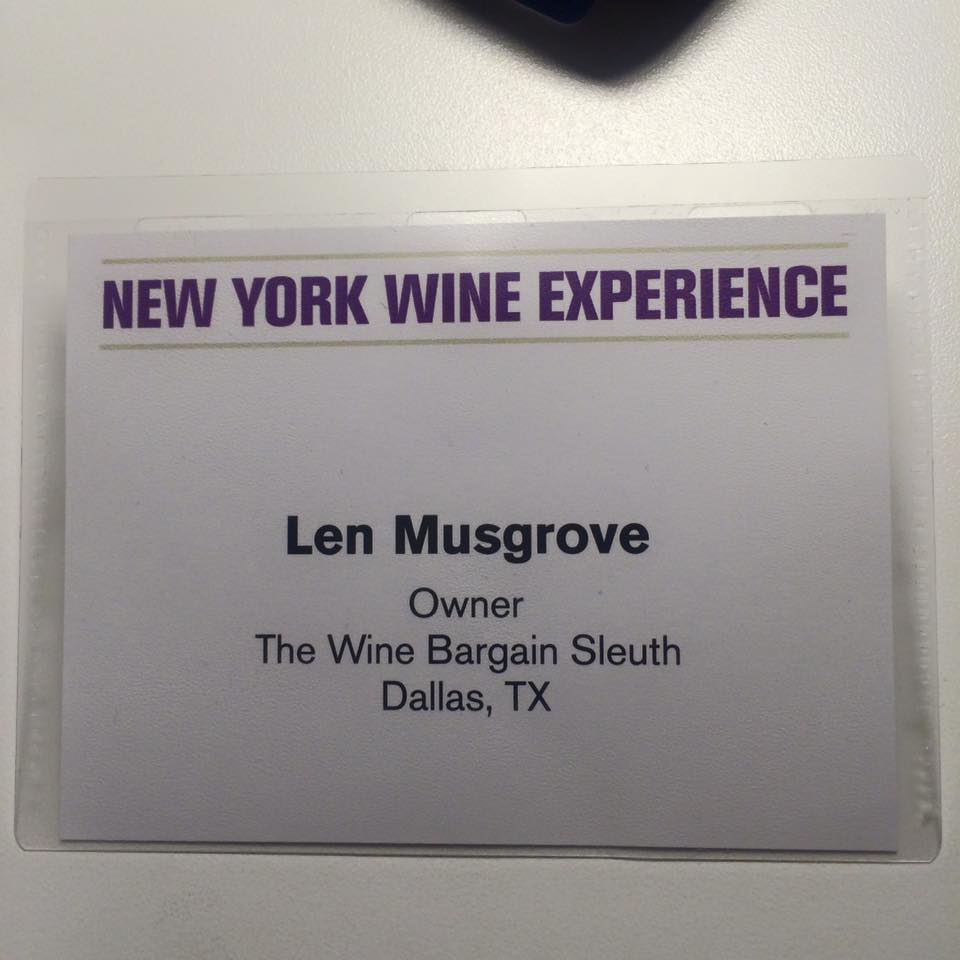 The New York Wine Experience is held over a long weekend in October, and includes two nights of generous tastings of award winning wineries from around this planet, with each invited winery presenting its wine that earned at least a 90 point rating from the picky reviewers of Wine Spectator.  Approximately 210 world class wineries presented their prized juice on the 5th and 6th floor ballrooms of the Marriott Marquis Hotel.  In other words, attending a Grand Tasting event required, um, commitment to the task of tasting these gorgeous wines!
In addition to the 2 remarkable tastings were luncheons featuring different wines from Italy and Santa Barbara, remarkable education events and opportunities to taste Wine Spectator's Top 10 wines from 2017, including perhaps the best current expression of the noble Merlot grape (and yes, please forget what Miles said in "Sideways", for Pete's sake), the 2014 Duckhorn Merlot Three Palms Vineyard, last year's Number One!  This Big Red wine was simply phenomenal, elegant and memorable in every way.    Having said that, it was far from the sole highlight for yours truly.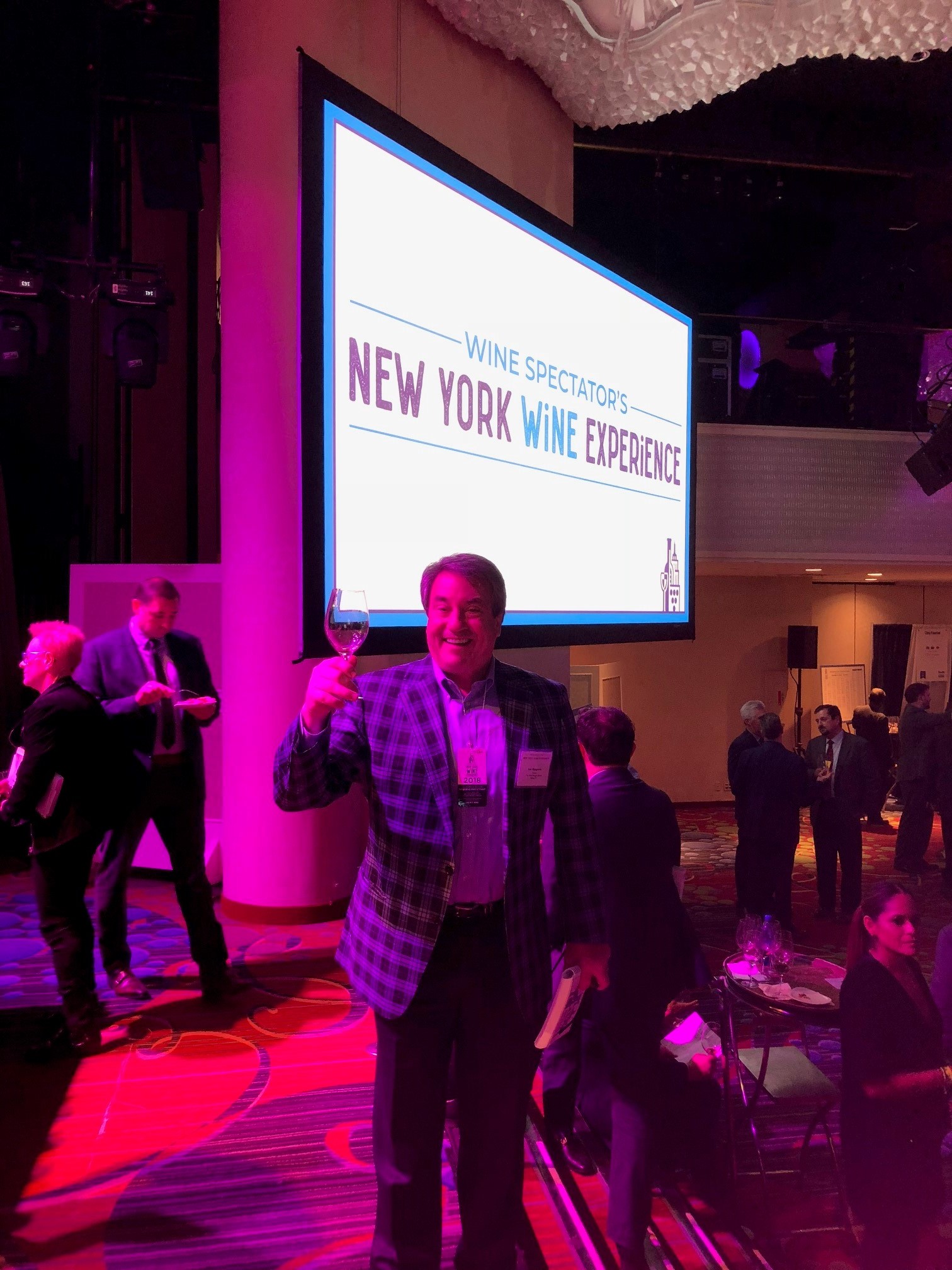 No, I'd have to opine that the two uber highlights for me were the vertical tastings generously provided by legendary Schrader Cellars of Napa Valley on Friday afternoon and perhaps the granddaddy of them all from Bordeaux, Chateau Haut-Brion.  In the case of the afore-mentioned Cab tasting from Schrader, attendees were treated to a side-by-side tasting of three (3) 2005 and the 2008 single-vineyard wines, each from different blocks of the Andy Beckstoffer To Kalon vineyard, including personal favorite 2005 Schraeder Old Sparky.   Of course, there was the added bonus of the wine legends I met, including the gracious Napa legend Boots Brounstein of Diamond Creek winery who is pictured above this month's Chapter.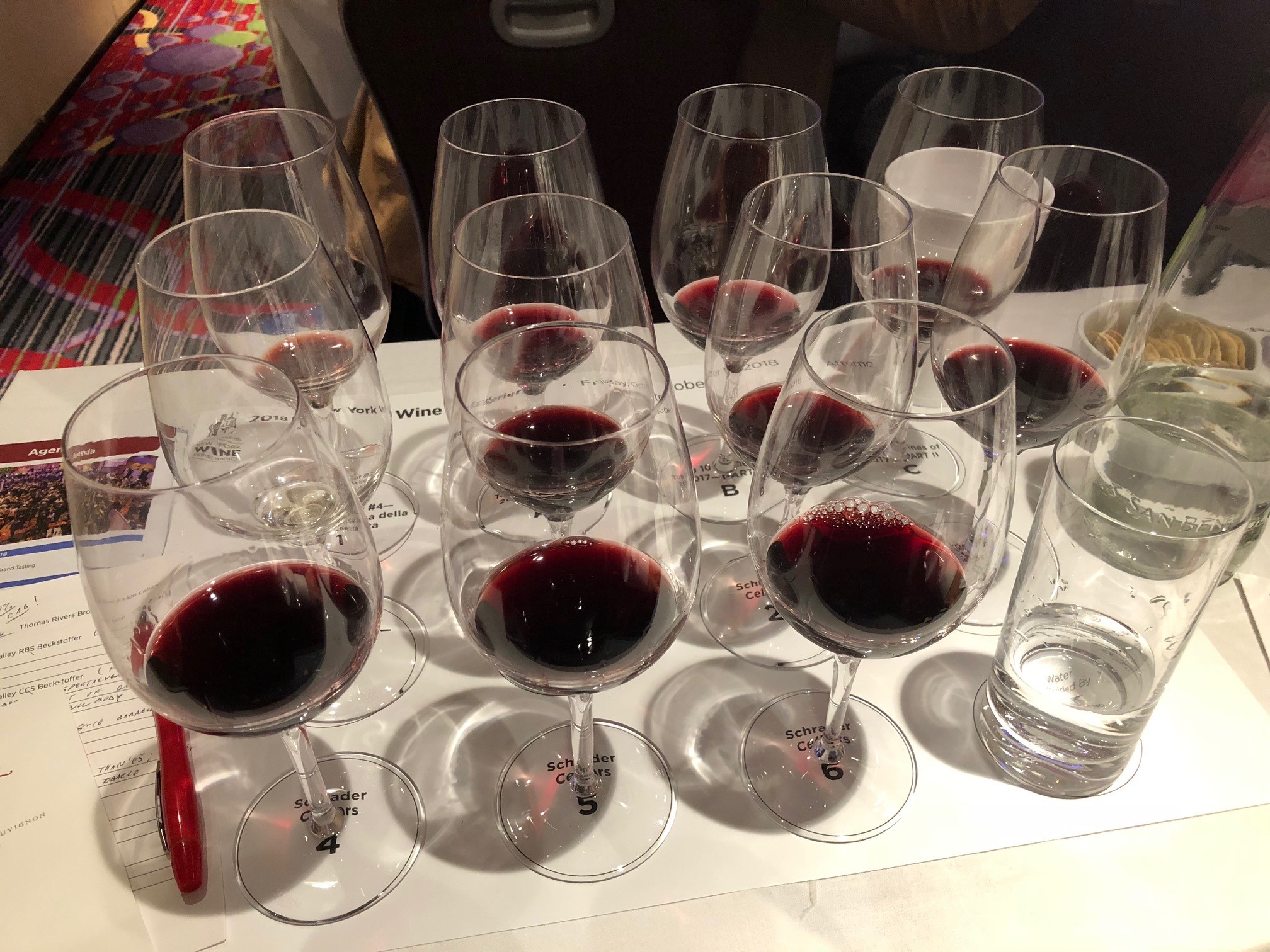 In the case of the latter displayer, one of the original Bordeax First Growth wineries, Saturday's hearty survivors of the event were treated to a five (5) year vertical tasting of the Chateau Haut-Brion  Bordeaux Blends, the 2010, the 2005, the 2003, the 2000, and my personal favorite, the 1998, which simply blew my palate away.    A bonus from the Chateau's owner Prince Robert de Luxembourg was the Chateau Haut-Brion White 2013, perhaps the finest expression of Sauvignon Blanc I have ever tasted.  It truly stood out remarkably even after the brilliant Bordeaux reds.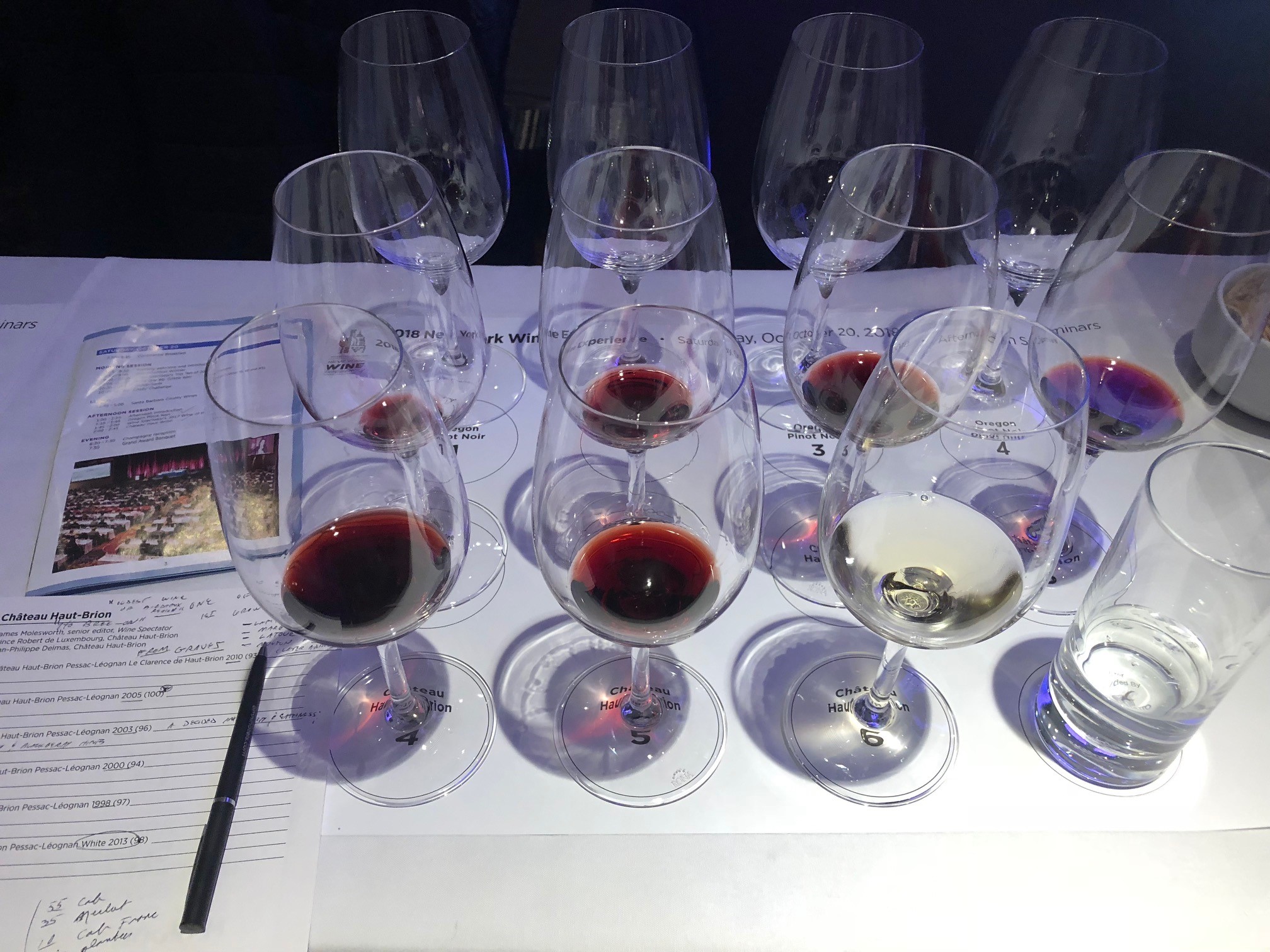 Other highlights of my head-spinning weekend including tasting the phenomenal 2003 Chateau Mouton Rothschild Bordeaux blend  (like liquid silk with a finish that went on for minutes), the game changing 2012 Kistler Stone Flat Chardonnay (clearly my dear friend Karin Ott is trying to make me a Cali Chard drinker yet, and she may just succeed!), the 2016 Belle Glos Las Alturas Pinot Noir  (heck, it's not everyday that you get to shake hands with Napa rock star Joe Wagner!), the Bollinger Brut Champagne La Grande Annee 2007 (I could get REALLY spoiled on bubbles like this), and two long time favorites of this blog, the 2008 Hall Jack's Masterpiece Cabernet Sauvignon (served by our friends Kathryn Hall and winery president Mike Reynolds) and the masterful 2014 Adobe Road Winery Beckstoffer Cabernet Sauvignon (served by the one and only Kevin Buckler, pictured below).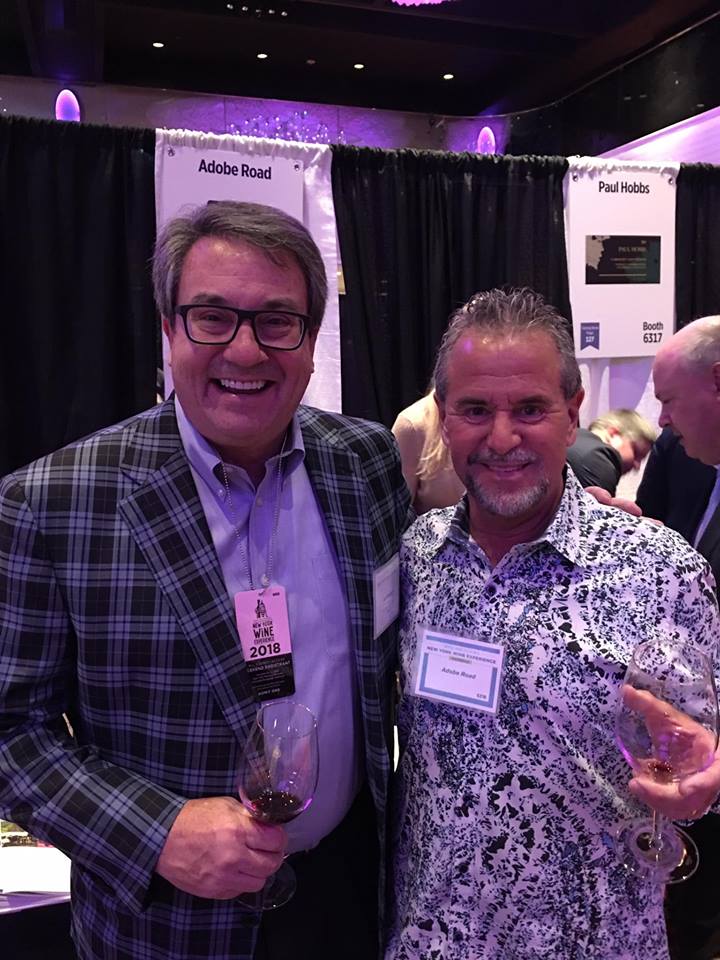 I could go on for hours, but hopefully I have tempted you wine sleuths to check out this incredible event yourselves.  Trust me, it's a definite bucket lister!
And now, without further ado, here are this month's selections of Value Wines and a Worth a Splurge Wine (not counting the beauties named above!):
Value Wine No. 1:  Bogle 2015 Old Vine Zinfandel:
This terrific everyday Big Red is from Bogle, a remarkably consistent California producer of value wines.  Big, bold and spicy yet still elegant, this Zinfandel is a terrific pairing for your favorite pizza, BBQ ribs or a juicy cheeseburger on Wednesday night or Saturday night!  Flavor hints of blackberry and blueberry are on the front palate of the Bogle 2015 Old Vine Zinfandel, with a light pepper finish that keeps you reaching for another glass.   And how do you not love the price point, at a suggested $12 retail?  No less an authority than the Wine Enthusiast magazine liked this great value wine so much that it awarded the wine a strong 90 rating while naming the Bogle Zinfandel as the Number 1 Best Buy for 2018.   If you haven't yet discovered Bogle, then I highly recommend that you do so–and right now!
Value Wine No. 2:  Ken Wright Pinot Noir Willamette Valley 2015:
For lovers of Pinot Noir, there is an ever-present tussle of great quality vs.  reasonable price.  As was thoroughly established in Chapter 46 of "The Wine Bargain Sleuth," it is not difficult to cut that equation too thin in favor of bargain price, with the results often an abject disaster.  However, as many of you savvy wine sleuths have discovered, even in the rarefied air of Willamette Valley Oregon Pinots, there are definite values to be had.   Speaking of which, this month's Value Wine is the Ken Wright Pinot Noir Willamette Valley 2015, which retails for a mere $22 (and better yet, is available for under $20 with some sleuthing).    Unlike the putrid Pinots reluctantly sampled in the Value Wines with a College Budget tasting, the Ken Wright 2015 offering is quite rewarding, with a nuanced, classic Oregonian mouthful of raspberries and a dusting of smoke, with a dry, satisfying finish.  The Ken Wright Pinot Noir Willamette Valley 2015 is delightful as  a cocktail wine, yet with sufficient substance and acidity to pair beautifully with roasted pork tenderloin or crispy duck.  As many Oregon Pinot Noir fans are aware, most Ken Wright Pinot offerings are single-vineyard sourced and typically priced over $60; however the Ken Wright Pinot Noir Willamette Valley 2015 breaks the mold  as a blend of terrific Willamette vineyards.  This Pinot Noir is widely available with 15,000 cases produced, and it has sufficient substance to be awarded a healthy 90 rating from the experts at Wine Spectator.   If this is not a Value Wine, then your humble Wine Bargain Sleuth is flat losing his touch!
Worth a Splurge Wine:  Tattinger Brut Rose Champagne Prestige NV:
Sometimes there's just no substitute for the real thing.  In this case the real thing is Champagne, to wit Tattinger Brut Rose Champagne Prestige NV.   This French beauty's origins date back to 1734, so a wine sleuth could correctly conclude that Tattinger knows a thing or two about bubbles.   This toasty rose Champagne sparkler is just as effervescent as you would hope, with a hint of smoke to go along with a raspberry and orange peel overtone.  Incredibly satisfying and bold enough to pair with a hearty dinner along with the toasting of a special event.  Suggested retail on this beauty is $86, and it's darned well worth the price tag.  One of my two favorite Champagnes at the 2018 New York Wine Experience, this one will stay in your memory for weeks!   Wine Spectator bestowed a worthy 91 rating on this beauty.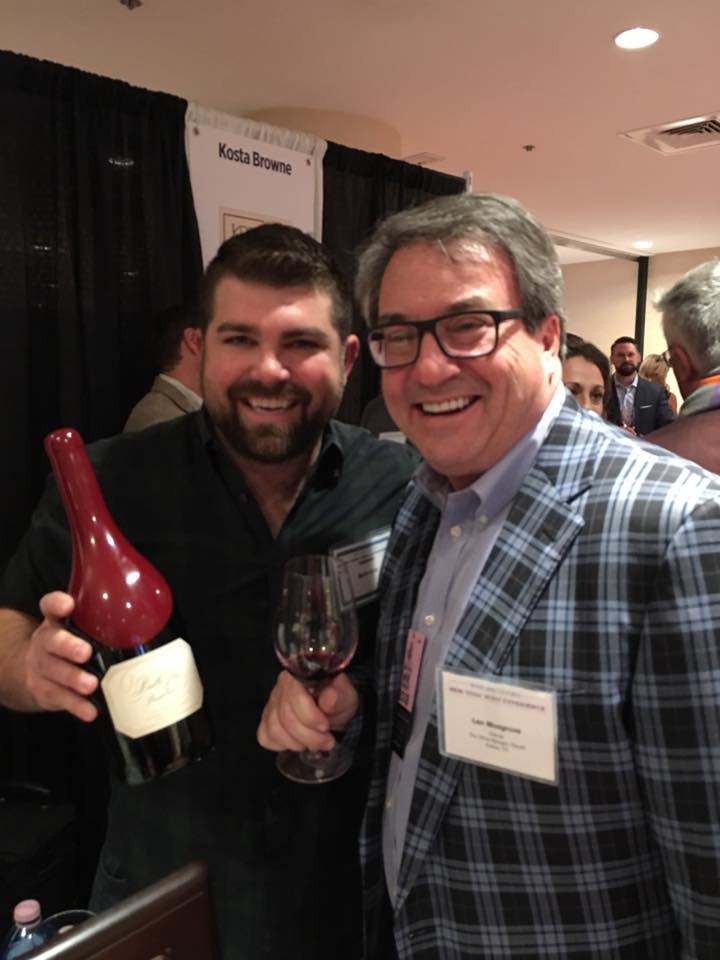 The Sleuth and Joe Wagner, developer of Meiomi and owner of Belle Glos Winery
Wine Thought of the Day: The Return of Great Wine Quotes:
"Great wine requires a madman to grow the vine, a wise man to watch over it, a lucid poet to make it, and a lover to drink it."
— Salvador Dali
"Wine Brings to light the hidden secrets of the Soul."
–Horace
Until next month– Cheers!
© The Wine Bargain Sleuth 2018—All Rights Reserved