Greetings and salutations! Despite the challenges presented by the lingering COVID-19 pandemic that has enveloped all of us, Thanksgiving remains one of if not my favorite holidays–the family and friends (properly socially distanced for 2020 for the umpteenth time!), the football, the cooler weather and opportunity to count our many blessings. And of course the traditional (and nontraditional) holiday meals provide a unique opportunity to pair some brilliant wines with our favorite Thanksgiving dishes! And hey, let's face it, we all know people whose go-to responses to the pandemic have been to double (triple?!!) down on wine consumption as a way to cope with the "groundhog day" recurring experiences…just sayin'…so without a doubt this Thanksgiving holiday is prime time for wine consumption!
As with prior years, our 2020 Annual Thanksgiving Wine Recommendations Chapter will offer both Value Wine and Worth a Splurge Wine options in each category we recommend, so that regardless of your budget you can bring showstopping wines to your Thanksgiving table for your family, friends and other loved ones and, equally important, retain your respective wine sleuth titles within your chosen ones for another year! In a nod to some of my snarkier (yet pretty darned funny) readers who have asked my pandemic recommendations for a "good breakfast wine", your wishes will be suitably accommodated below. Yes, it is true: the Wine Bargain Sleuth is a giver!
And now, without further ado, here are our 2020 Thanksgiving Wine Recommendations for your enjoyment:
Sparkling Wines: The Sleuth's answer to the pressing 2020 question "what is a good breakfast wine" is, of course, bubbles! Whether your preference is to blend your sparkler with orange juice for a world-class Mimosa or just to enjoy the refreshing bubbles alone, there is no wrong answer. Here are three worthy choices for your holiday: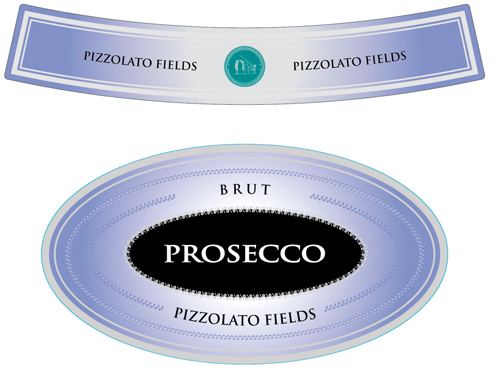 Pizzolato 2018 Fields Brut Prosecco: This Pizzolato Prosecco from Italy is a brilliant choice for your holiday Mimosas and one of this year's Sparkling Value Wine. Widely available for a reasonable $15 retail (and available or two or three bucks less with a little sleuthing), this Prosecco punches all the buttons–bright peach and citrus flavors with a hint of toasted almonds, and with crisp acidity. Want to drink it without blending it? Free free–this Brut Procecco was also recently awarded the #9 rating in Wine Enthusiast Magazine's Top 100 Best Buys 2020. What's keeping you from picking up a few bottles at this price?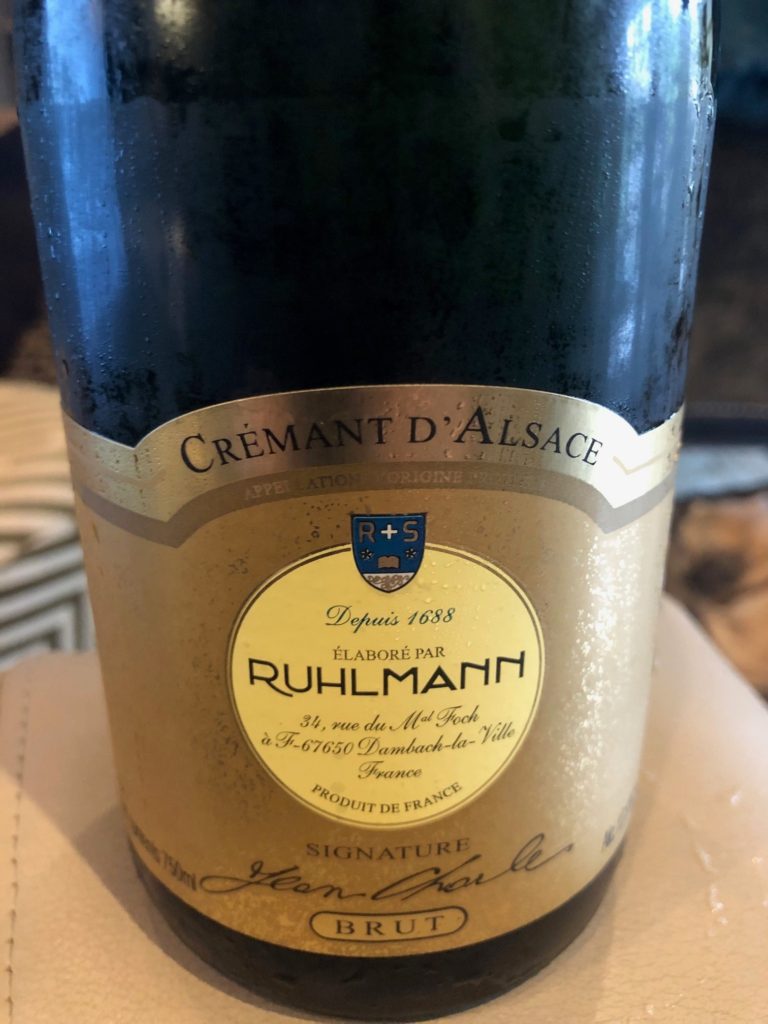 Ruhlmann Cremant D'Alsace Brut NV: When is French sparkling wine not Champagne? The answer, in many cases, is when the sparkler is Cremant D'Alsace such as this terrific Ruhlmann Brut NV offering. The Ruhlmann estate is located near the Vosges Mountains in Alsace and dates back to 1688! In short, these folks have forgotten more about bubbles than most producers will ever know! And the best part? I will lay odds that 99% of those who love sparkling wine will enjoy this Rulhmann Cremant Brut every bit as much as as a $50 Champagne — a roughly 40% of the price. Talk about your Sparkling Value Wine! The Ruhlmann Cremant features the classic French sexy, fine bubbles that titillate the tongue with terrific a punch. There are flavor hints of stone fruits, cream and Meyer lemons, yet it finishes with the toasty, bone dry elegance that makes well-made sparkling wines so enticing! Buy case and set this one aside for anytime that you need a few bubbles in your life…and trust the Sleuth, you will!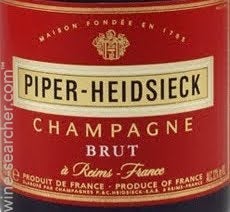 Piper-Heidsieck Brut NV: For those sleuths for which only the Real Thing will do, it's hard to beat the classic Piper-Heidsieck Brut NV from the heart of Champagne, Reims, France, this year's Sparkling Worth a Splurge Wine. I have yet to find a Champagne that will beat this elegant sparkler year in, year out near its $50 suggested retail . The Piper-Heidsieck Brut NV consistently gathers the critics' praise, most recently being decorated with a stout 93 rating from Wine Spectator. If you truly love Champagne, you will note that the Piper-Heidsieck Brut integrates fine acidity, complex texture and flavor hint of dark cherry apple and a touch of ginger, while giving a delicious sensation of biscuit fresh from the oven. Finally, this Brut has a world-class, creamy finish that lingers for a minute or so. Celebrate good time, my fellow sleuths!
Chardonnays: Roast turkey pairs remarkably well with America's favorite White, Chardonnay! The Sleuth has a terrific Value Wine choice and remarkable Worth a Splurge Chard for your consideration this year, so that you and your loved ones will enjoy the wine pairings as much as the meal!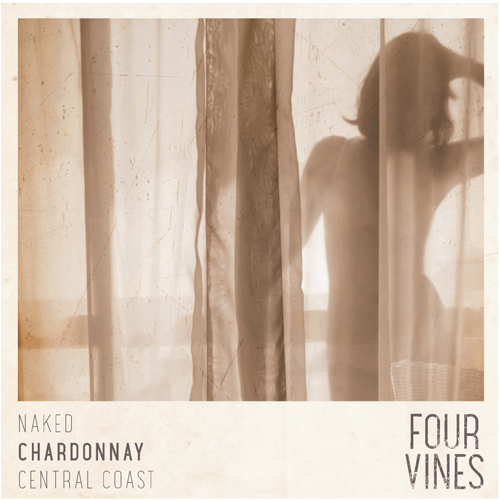 Four Vines 2018 Naked Chardonnay: In addition to having one of the most intriguing labels that your humble Sleuth has seen in 2020, the Four Vines 2018 Naked Chardonnay from the California Central Coast is a brilliant Chard for a remarkable price ($11 retail, available for a few sheckels less). If you enjoy your Chardonnays a bit less buttery, this Four Vines offering is worth a try, with crisp pear and apple hints, a touch of mint and melon. Remarkable acidity assures that you will enjoy each rich bite of your holiday feast, and the price point for this Chardonnay Value Wine means that there should be another glass or two available for the next course as well! The editors of Wine Enthusiast were so impressed with the Four Vines 2018 Naked Chardonnay that they awarded it a solid 91 rating and the number 6 position in its annual Top 100 Best Buys of 2020.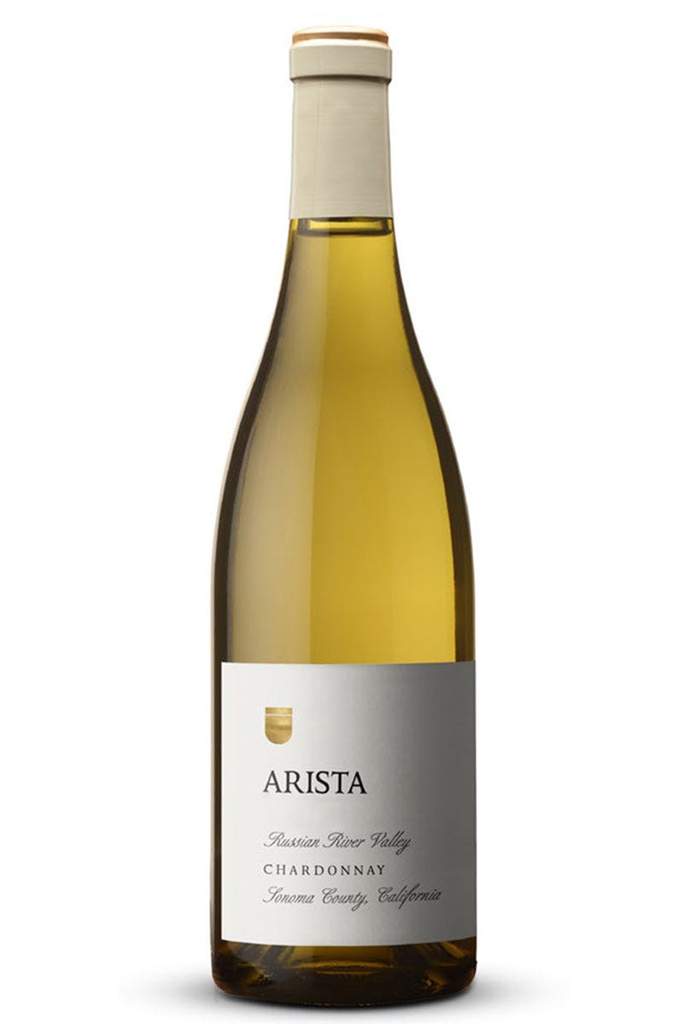 Arista Russian River Valley Chardonnay 2017: I recently had the opportunity to share a great glass of Russian River Chardonnay with some good friends on a catch-up Friday night, and my friend Brian loves a great Chard. Well, he picked a winner in the Arista Russian River Valley Chardonnay 2017–my favorite new Chardonnay of 2020. The 2017 Arista offering is clean, crisp Chard that is delightful as a cocktail wine, while at the same time making a magnificent holiday meal pairing with the robust turkey and gravy and side offerings. Even a couple of months later, the hint of green apples, light cream and melon remains on my mental palate. This Worth a Splurge Chardonnay is not inexpensive at $65, but it will stand up to both more expensive California Chards and French white Burgundies that dwarf this price point.
Pinot Noirs: If you are red wine fan then it's simply hard to beat the pairing of a great Pinot Noir with your holiday meal. The delicious and complex flavors of a good Pinot Noir pair with but do not overpower a roast or fried turkey or ham main course.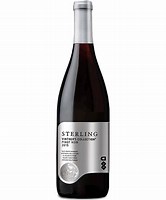 Sterling 2018 Vintner's Collection Pinot Noir: It's becoming increasingly challenging to find a quality Pinot Noir at a Value Wine price. That being said, they are still out there with a little careful sleuthing. Exhibit A to this theory is the Sterling 2018 Vintner's Collection Pinot Noir from California. This gem is a medium bodied Pinot that is a terrific pairing with the traditional Thanksgiving feast, with a palate of dark cherry and cranberry flavors and an elegant finish that is sure to be a crowd-pleaser. This Sterling 90 point wine (Wine Enthusiast) retails for a surprising $12, and my bet is that you can find it for $10, and will be a welcome addition to your table as a Pinot Noir Value Wine.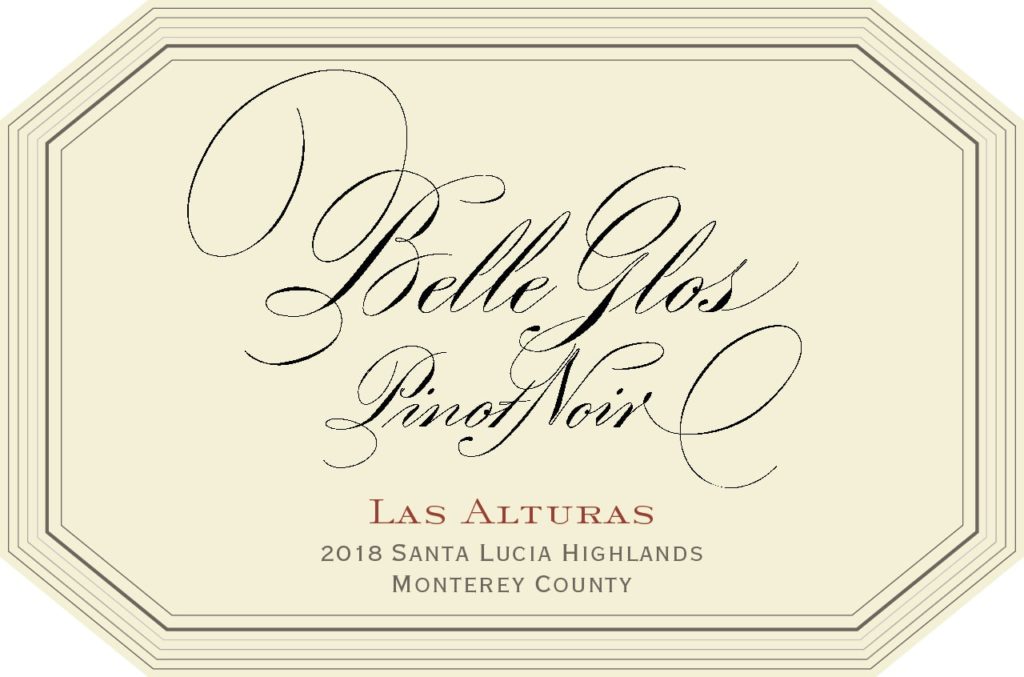 Belle Glos Las Alturas Pinot Noir 2018: The Sleuth just held an intimate dinner for a few fellow wine lovers, and without a doubt one of the night's big winners was the Belle Glos Las Alturas Pinot Noir 2018–the Monterey County Pinot with the trademark red waxy cap. I saw multiple grins immediately appear when the corkscrew pierced through the protective cap and popped the cork on this annual Belle Glos favorite. Fans of this blog are aware that we have enjoyed and suitably praised other vintages of this Pinot Noir. Certainly not the most expensive Pinot out there at its $49 retail, it seems to always deliver, with its flavor profile of dark cherry, pomegranate and baking spice. The Las Alturas 2018 is complex and full bodied, yet elegant enough not to overwhelm your poultry and pork dishes. Sporting a proud 94 rating from Wine Enthusiast, this is a fine Pinor Noir Worth a Splurge Wine for Thanksgiving 2020. Stock up, my sleuths!
Other Recommended Wines: For those sleuths who are not quite satisfied with the status quo and instead want to share something that, well, is just different for their holiday meal, we have a couple of wild card selections to ponder, as noted below. I would also mention a couple of extraordinary wines that we featured in last year's selections, Chapter 53: the KrisTodd Vineyards Rose 2018 (made exclusively from Howell Mountain Cab!) and, of course, the annual favorite Georges Debeoufs Beaujolais Nouveau and its ever-festive labels .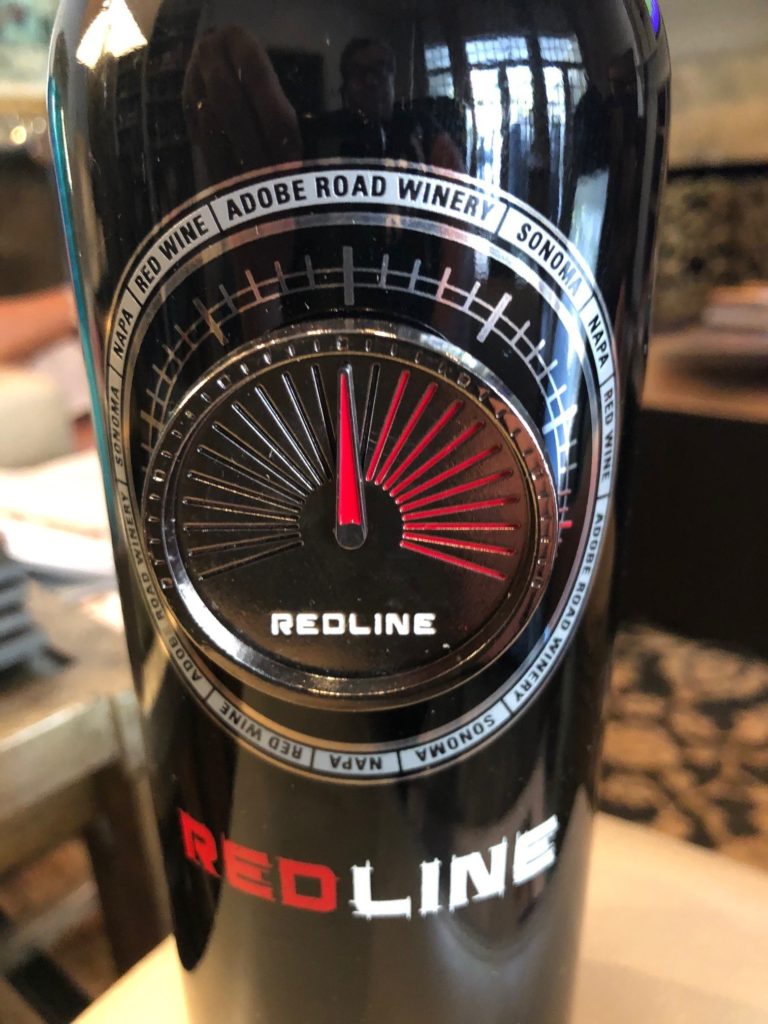 Adobe Road Winery Redline 2018 Red Wine: Fans of Big Red blends will be immediate fans of this Adobe Road Winery blend of 65% Cabernet Sauvignon, 15% Syrah, 13% Zinfandel, 6% Petit Verdoh and a drip of Malbec. A bold Big Red with lots of attitude yet amazing refinement thanks to the handiwork of winemaker Garrett Martin, the 2018 Redline will provide a mouthful of flavor yet will not overmatch your Thanksgiving feast. One of the four Adobe Road "Racing Series" wines, the clever bottle will also make friends as you pour the wine and watch the "wine tach" needle go into the red as the bottle sadly empties (a serving tip–be sure to pour from the right to watch the needle move). This "Worth a Splurge" Red Blend received a 91 rating from Parker's Wine Advocate and is widely available for its suggested retail of $45, a bit less at the larger retailers.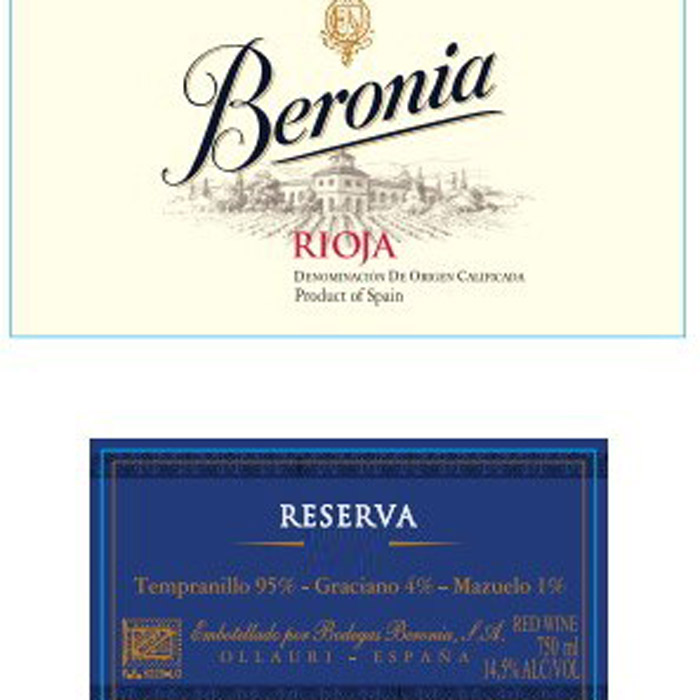 Beronia Rioja Reserva 2015: This amazing Rioja Red from northern Spain is both a $20 retail Value Wine and drinks like a Worth a Splurge Red–it recently reserved a resounding 93 point score by the always-difficult judges of Wine Spectator. The strict aging rules of the Rioja region assures that this wine has been aged in oak for 3 years and 2 more years in the bottle, making this classic Beronia 2015 Tempranillo blend a recent release. Delicious tasting notes of black cherry, plum, toast and vanilla make it an unexpected but beautiful pairing for your holiday meal. As noted, this Benovia Rioja Reserva 2015 truly drinks like a world-class wine costing at least triple the tab a clever sleuth will pay! Why not zig when others merely zag? The choice is yours, fellow sleuths!
Whew! My work is done here for another month. If this Chapter failed to make you thirsty, then my guess is that you are more of a beer man or a tequila woman, as the case may be. Not that there is anything wrong with that….
Wine Thought for the Day:
Finally, it is time to repeat my annual Thanksgiving blessing to each of you. This holiday's importance to your humble Wine Bargain Sleuth increases with each passing trip around the sun as more and more loved ones are no longer with us-particularly with the significant pandemic challenges each of us has faced in this seemingly endless year.  Still, let us each thank the Father above for all our blessings:   Family, friends, health, freedom, the blessing of living in this country and palates that allow us to discern and enjoy great food and wine.
May each of you share your Thanksgiving feast with those whom you love and those who love you, and may your plate be filled and your wine glass overflowing…until it's time to watch the Cowboys game! Beat the nameless Washington Team! 🙂
Until next time–Cheers!
(c) The Wine Bargain Sleuth 2020–All Rights Reserved
(Visited 155 times, 1 visits today)