Tag: Edna Valley Chardonnay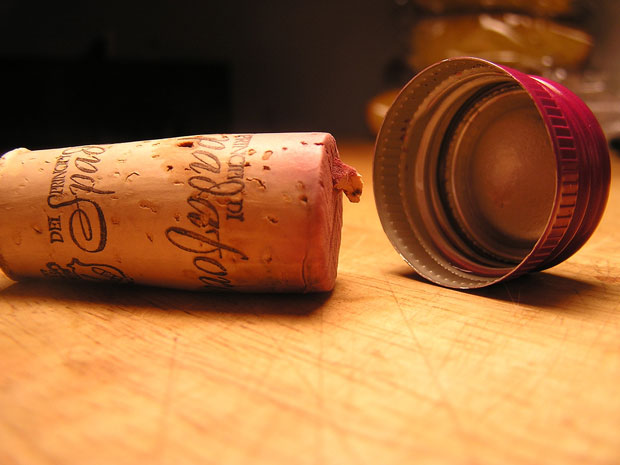 One of the interesting side effects of writing a wine blog is that, intentionally or otherwise, your now-college-aged daughters tend to pay attention to both your wine collection and the wines you recommend in the blog. As one of my daughters is now officially 21 and the other one seems to think that she is ("Dad, I have been 20 for about, um, 10 years now!), I will confess that it was duly noted that some of the herd of my private wine stash was thinned a bit over the Christmas break from their respective colleges–including a world-class Hall Stag's Leap Cabernet that was more or less innocently consumed by a late night movie-watching binge without the Sleuth's knowledge or permission–but that is a whole 'nother story. I digress.
It's time once again for our recommendations for that most American of holiday feasts: Thanksgiving. Our goal as always is to allow you wine sleuths to heroically pair great wines, both Value Wines and Worth a Splurge Wines, with their favorite holiday dishes. Whether your preferred Thanksgiving entree is a classic roast turkey, a savory honey-glazed ham, a grilled fish or something completely different, our recommendations include sparkling wines, whites and reds, domestic and foreign, classic wines and a few curve balls thrown in to keep 'em guessing!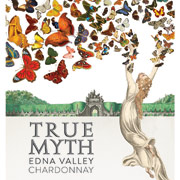 The Edna Valley has consistently produced remarkable Pinot Noirs, but in this case the True Myth Chardonnay 2012 truly shines. The grapes of this True Myth beauty are sourced from the Paragon Vineyard, considered one of the top vineyards in Edna Valley. The flavor profile on the True Myth Chard hints of pears, pineapples and citrus, with a finish of vanilla and light oak.