Tag: Value Wine of the Month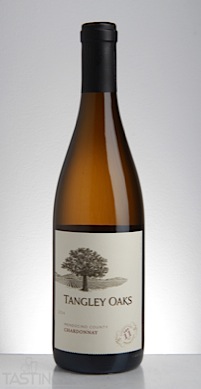 Many White Wine fans simply prefer a Chardonnay to a Sauvignon Blanc or other Whites. However, finding a delicious Chard that doesn't bruise your Mastercard can be a real challenge. The Sleuth has a great suggestion for this Chapter: the Tangley Oaks Lot 12 Chardonnay 2015 from Mendocino in Northern California.

Looking for a new house Big Red that impresses your savvy wine buddies but still leaves a few quid in your pocket from a $20? The great state of Washington and one of its shining wine stars, Chateau Ste. Michelle provides this month's answer in the form of its Indian Wells Merlot 2014. A full-bodied but lush expression of Merlot, the taste profile for the Chateau Ste. Michelle Indian Wells Merlot 2014 is that of ripe dark cherries, cocoa, spice and just a hint of oak for balance.