Greetings and Salutations!  Here in the Great Southwest, fall is often defined by that 10 day period between the annual Oklahoma – Texas college football classic in October, where it's not atypical for the spectators to sweat profusely in 90+ degree heat, and the initial stinging blue norther that quick freezes one's tropical plants on the back porch before they can all be moved in,  ahem, or so I'm told, as this would never happen in Casa Musgrove as far as you know.  In years like this one, leaves on the red oak trees transform from brilliant green to graveyard dead and dropping quickly in that brief "season."
However, Big Red sleuths welcome the cooler weather with the knowledge that it's time to bring their favorite Cabs, Merlots, Bordeaux Blends and Malbecs out of hibernation!  And Big Reds go wonderfully well with that first fire brought on by the cooler weather.
On the positive side of things, that first stinging cold snap also means that your humble Sleuth's favorite holiday, Thanksgiving, is just around the bend.  And what a better time to take inventory of one's wine cellar than to evaluate the best pairings for that most American of holiday feasts?  If your family resembles my own, then you will celebrate the traditional Thanksgiving meal with a variety of palates, tastes and levels of wine sophistication, so the task of picking just the right wine (or even better, wines!) is not a feat for the weak of stomach.  Since you are the sleuths of your respective packs, this month's Chapter is designed to simplify your job and to help you make certain that the wines to be served are equal to the terrific foods to be devoured, whether Mimi's cornbread dressing, Aunt Mabel's pecan pie, Mom's homemade cranberry jelly or even the big bird its ownself!
Once again this year, our goal is to provide thoughtful alternatives to your wine selections, whether Value Wines ($20 or less) or Worth a Splurge Wines.  This year, our categories in each grouping will be sparkling wines, Chardonnays, Pinot Noirs or Beaujolais, and Big Reds, as well as a wild card or two.  Our goal is to provide high quality wines for the enjoyment of friends family and our favorite sleuths at all budgets!  And now, without further ado, here are our 2018 selections for your enjoyment!  Cheers, fellow sleuths!
Value Wines for Thanksgiving 2018: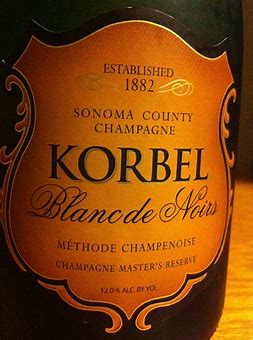 Sparkler:  Korbel NV Blanc de Noirs (California).  As has previously been opined in this blog, almost everything goes better with bubbles.   Family holidays are certainly no exception!  And on this most American of holidays, what could be more apropos than a venerable but well-crafted California sparkler, Korbel NV Blancs de Noir.   This Korbel Blanc de Noirs is a balanced, nuanced sparkling wine that belies its modest price point.  Wine Enthusiast magazine described this domestic sparkleras "elegant and plush…as it combines the fine mousse of bubbles with good fruit and and spice flavors and a creamy texture."  This is a domestic  that stands up to French Champagne despite the significant price differential.  How significant, you ask?  The Korbel NV Blanc de Noir retails for a modest $14, meaning that a clever sleuth can do even better.  Named number 34 with a solid 90 rating in Wine Enthusiast's recent Top 100 Best Buys, the Korbel NV offering is a terrific start for your holiday feast!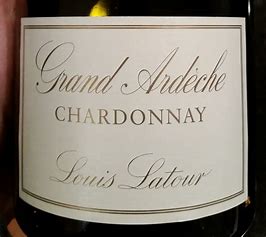 Chardonnay:  Louis Latour Chardonnay Ardeche Grand 2016.  Your humble Sleuth's palate is admittedly partial to French Chardonnays, and this remarkable Louis Latour offering is decidedly a value at it suggested retail of $13 per bottle.  For historically challenged friends and family, it is worth noting that France was an early ally of the US of A in its struggle for independence from Britain, so that should be adequate reason (other than the great taste) to offer this beauty to your holiday guests.   A taste profile of ripe pears and apples with a hint of elegant brie cheese, rich with plenty of cleansing acidity, will assure that the Louis Latour Chardonnay Ardeche Grand 2016 is a perfect pairing for your roast turkey and its equally rich side dish pairings.   Wine Spectator named this wine a "Best Buy" and bestowed a solid 88 rating on it.  What are you waiting on, lovers of Chardonnay?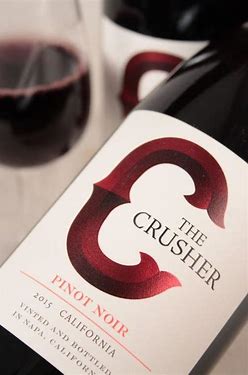 Pinot Noir:  The Crusher 2016 Pinot Noir (California). If you have the impression that a really good Pinot Noir for under $16 is approximately as easy to lay one's hands on as a mythical unicorn, you are about to be pleasantly surprised.  Just in time for your Thanksgiving feast is the terrific Pinot Noir known as The Crusher 2016, available for a delightful and surprising $15 retail.  A blend of several quality California Pinot vineyards, this is a fuller bodied red that will please a multitude of palates.  The profile of The Crusher 2016 is one of currants, blackberries and dark cherries, rather than the more typical cola and strawberry tastes, and yet the Pinot remains balanced and elegant to the last drop.  Wine Enthusiast  named The Crusher number 31 in its annual Top 100 Best Buys edition, awarding it an impressive 91.  This is terrific value at this price point, folks!  If your crew leans toward the Pinot Noir camp, then you should treat them to The Crusher!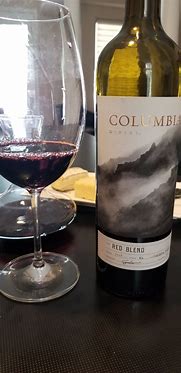 Big Red:  Columbia Columbia Valley 2016.  If you have yet to enjoy a great Washington Big Red, this is a terrific opportunity for you to jump on that bandwagon!  The Wine Bargain Sleuth has reviewed several other terrific Washington Cabs, Merlots and Big Red blends in past Chapters, and the Columbia Winery Red Blend 2016 is very consistent with the quality I have enjoyed with other Washington reds.   Start with its wide distribution and suggested retail of just $14, and one can easily see the attraction.  The Columbia offering is a blend of Merlot, Syrah, Cab Sav, Cab Franc and Malbec, with notes of blackberry, light pepper and a hint of smoked meats, with a lingering, satisfying finish.  Quality, you ask?   Wine Spectator laid a healthy 89 rating on the Columbia Red Blend 2016 in a recent issue.  Time to stock up?  I think so.
Worth a Splurge Thanksgiving Wines 2018: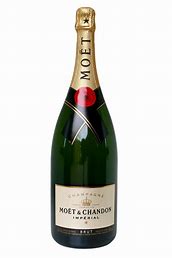 Sparkling:  Moet & Chandon Brut Champagne Imperial NV.  Champagne is simply one of your humble Sleuth's favorite things, and this "baby Dom" is a stellar choice at a value price point relative to similar quality Champagnes.  With a flavor profile of the classic toasty, creamy liquid elegance, with a hint of pear and lemon, the Moet & Chandon Brut Champagne Imperial NV is simply a world class wine at a suggested retail of $40, available for less with some diligent sleuthing.  If price is not a stress for this holiday season, then grab a few bottles of this 91 point rated (Wine Spectator) beauty and enjoy the holiday with your lucky guests!  Here's looking at you, kid!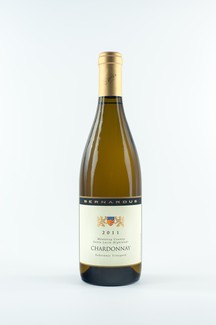 Chardonnay:  Bernardus  Chardonnay Rosella's Vineyard 2016.  For lovers of the rich, buttery, oakey California Chard profile there is no substitute for Thanksgiving dinner.  The popularity of California Chards has driven the price upward, so finding a relative value is increasingly challenging for wine sleuths.  The Bernardus Chardonnay Rosella's Vineyard 2016 offering from Santa Lucia Highlands in central California is a great option.  Its taste profile includes intense green apple, citrus and pear flavors with herbal overtones, followed by a pleasing minerally finish.   Lots of refreshing acidity makes the Bernardus Chard a crowd-pleaser for rich Thanksgiving fare.  Such recognized reviewers as Wine Enthusiast and Wine Spectator agree on the high quality of this $50 retail Chardonnay, as each awarded the wine a stout 92 rating.

Pinot Noir:  Belle Glos Las Alturas 2015.  Year in, year out, this Pinot  sourced from Santa Rita Highlands is one of our house favorites in Casa de Sleuth!  Reasonably priced like its sister offerings from Belle Glos, the Las Alturas 2015 provides certain quality and a happy palate bottle after bottle.  I recently enjoyed a sample of this beauty at a wine tasting, and it immediately brought my memory back to past vintages that I enjoyed.   Wild berries, raspberries and a smooth, creamy finish countered by a hint of earthiness make for a complex, enjoyable Pinot Noir that is particularly suited for a feast!  Suggested retail for the Belle Glos Las Alturas 2015 is $55, but it is widely available for under $50.  Wine Spectator agrees with my assessment and awarded a stout 92 rating.  This may be the perfect pairing for Pinot fans!

Big Red:  Peju Merlot 2014.  Peju Winemaker Sara Fowler is a  very talented head of the wine making process at Peju, and she has outdone herself with the Peju Merlot 2014.  This velvety, elegant Big Red has the plump and rounded characteristic of the best Merlots, with a vanilla profile with cocoa and blueberries, a fetching combination.   The finish seems to go on for minutes, not that you will wait that long before having another sip!  Peju is typically better known for its fairly priced, terrific Cabs and Cab blends such as Fifty/Fifty, but the 2014 Merlot has hit on the sweet spot.  Despite its full-bodied mouthfeel, the smoothness of this Peju Merlot make it perfect to pair with the classic roast turkey Thanksgiving meal, and it never overwhelms your holiday feast.  Best of all, this luxury Big Red won't assault your wallet, with its suggested retail of $46, and its wide availability for a more modest price!  The last vintage was rated 91 by several rating services, but to my palate the 2014 Merlot is the best in several vintages.  Kudos to Sara and our other friends at Peju!
Wine Thought for the Day:
Finally, it is time to repeat my annual Thanksgiving blessing to each of you. This holiday's importance to your humble Wine Bargain Sleuth increases with each passing trip around the sun.  Let us each thank the Father above for all our blessings:   Family, friends, the blessing of living in this country and palates that allow us to discern and enjoy great food and wine:
May you share your Thanksgiving feast with those whom you love and those who love you, and may your plate be filled and your wine glass overflowing…until it's time to watch the Cowboys game!  Beat the Redskins!
Until next month– Cheers!
© The Wine Bargain Sleuth 2018—All Rights Reserved