Greetings and Salutations! The older I get, the more amazed I am how time just seems to go faster and faster. Here we are nearly to Thanksgiving 2019, the favorite holiday of your humble Wine Bargain Sleuth. The cooler weather has already made its presence known in North Texas, with two early hard freezes before mid-November. To paraphrase a meme I saw on the internet last week, Hey Canada, we have your weather in Texas, and it's drunk!! Please come get it. Seriously.
However, the silver lining of the dark clouds of blustery weather is that this is a perfect time to enjoy your favorite Big Red wines such as Cabs, Merlots, Bordeaux Blends, Brunellos and Malbecs! My mouth is watering just thinking about the possibilities! So bring on the cold!
Thanksgiving also means that our 5th annual Thanksgiving Wine Pairing list is here for your holiday enjoyment! As with the last couple of years, our list will recommend excellent Value Wines as well as Worth a Splurge Wines. For those new to The Wine Bargain Sleuth, each Value Wine gives great bang for your hard-earned buck at the retail price of $20 or less while remaining a delicious wine for your more finicky friends and family. By contrast, the Worth a Splurge Wines are also great values relative to their respective classes without the $20 governor, as sometimes a sleuth just needs to pop a special cork to celebrate! Because each of us has a different palate and a different fundamental belief on which wines pair best with the traditional holiday meal, we recommend a variety of wines, red and white, sparkling and flat, domestic and foreign, for your consideration. And besides, nothing says that a wily sleuth can't have a special Worth a Splurge bottle stashed among quite delicious Value Wines for the more sophisticated dinner guests and, of course, himself/herself! After all, if your brother-in-law or crazy uncle is happy with any old white, why complicate things by bringing out a grand cru Burgundy or aged Napa reserve Cab? Just sayin'….
This year, our categories in each grouping will be sparkling wines, Chardonnays, Pinot Noirs or Beaujolais, and Big Reds, as well as a wild card or two. Our goal is to provide high quality wines for the enjoyment of you and your guests of all budgets! And now, without further ado, here are our 2019 selections for your enjoyment! Cheers, fellow sleuths!
2019 Thanksgiving Value Wines:

Sparkler: From such an unlikely source and location as the mountains of New Mexico comes the Gruet winery, producers of this year's Value Wine sparkler! Although their Brut is also terrific, I have opted for the Gruet Blanc de Blancs NV for its crisp, refreshing acidity, which makes it a remarkably good pairing with all the rich casseroles, stuffing and gravy that complements the roasted big bird for our Thanksgiving dinner. Awarded a solid 90 rating by Wine Spectator, this sparkling white is made nearly exclusively with Chardonnay grapes and is made by the Methode Champenoise that honors the Gruet family's roots in Champagne, France. The Gruet's Blanc de Blancs' taste profile is one of brioche and green apples, with a hint of lemon and honeysuckle to round out the flavors. If you love bubbles but don't want to pay the toll for Champagne, you will be hard pressed to beat this Gruet Blanc de Blancs. Sharp sleuths should be able to find this beauty for under $16.
Chardonnay: A to Z Wineworks Chardonnay Oregon 2018. Good Chardonnay for a fair price is an increasingly difficult proposition for the sleuths that are partial to Whites. Your humble Sleuth's has a great solution for this year's holidays: the A to Z Wineworks Oregon Chardonnay 2018. This elegant White is both widely available (nearly 40,000 cases made) and extremely budget friendly at its $15 suggested retail price. A taste profile of vibrant lemon and peach flavors, with crisp acidity suitable for the rich holiday meal and a polished finish make the A to Z Chard an excellent choice. For those non-cork fans, the A to Z Chard comes with a handy screwcap to open as well! Wine Spectator named bestowed an impressive 90 rating on it. What are you waiting on, lovers of great domestic Chardonnay?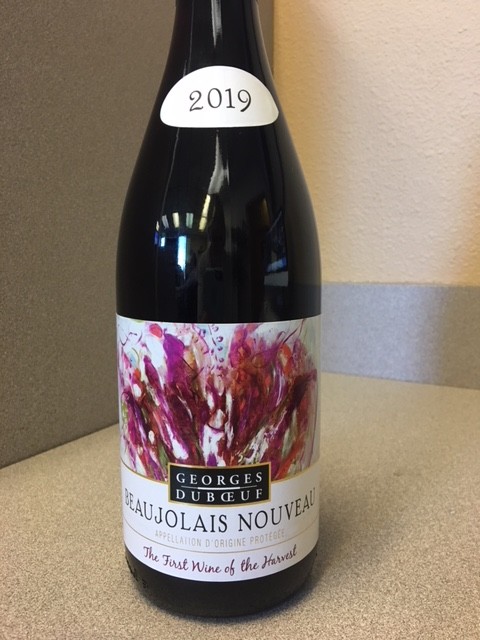 Beaujolais Nouveau: Georges Duboeuf Beaujolais Nouveau 2019. November brings holiday celebrations other than Thanksgiving, and one of the most celebrated is the November 21 Beaujolais Nouveau day celebrated not only in France but worldwide by wine enthusiasts. Each year the bright, festive label of the new vintage's Beaujolais Nouveau is anticipated, and artists worldwide vie for the privilege of designing the new label! This year's label was created by Dallas artist Laura Runge. Widely available in November, the Georges Deboeuf Beaujolais Nouveau 2019 is fruit forward, with hints of white cherry and plum, with a smooth finish that belies is relative infancy. This Gamay wine is a true crowd-pleaser for your holiday meal. Careful sleuthing finds a bottle for about $12, which makes the host quite happy! Heck, grab a few bottles at this price and watch the smiles appear!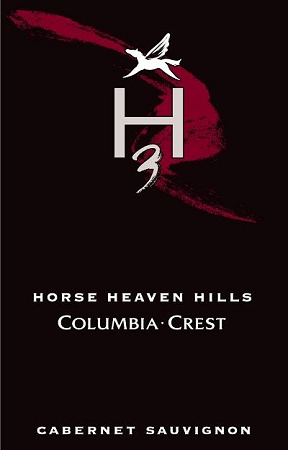 Big Red: Columbia Crest H3 Cabernet Sauvignon 2016. Some of your welcomed guests are just plain Big Red drinkers, and who could blame them? However, clever sleuths are looking for a balanced, medium-body Cab that doesn't overpower either the roast turkey or the sides of the holiday feast. Look no further than the always terrific Columbia Crest H3 Cabernet Sauvignon 2016 from southern Washington. If I sounds like somewhat of a broken record in recommending the H3 Cab, then it's only because Columbia Crest has absolutely mastered the high quality, low price Value Wine category for Big Reds. Careful sleuthing can locate this delicious wine for around $11 (with a $15 retail). Tones of dark cherry and vanilla, with an enveloping cocoa finish that just lingers and lingers, this is just a strong choice for your holiday meal. The H3 Cab is polished and refined enough not to dominate your feast, but bold and satisfying enough for the Big Red fans. Widely distributed, and a stout 90 rating (again) from the discerning reviewers of Wine Spectator. Time to stock up for the holidays? I think so.
Worth a Splurge Thanksgiving Wines 2019: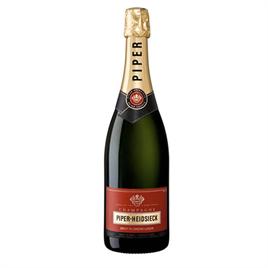 Sparkling: Piper Heidsieck Brut NV. Any occasion can be enhanced by a classic Champagne. Sometimes only the real thing will do, and the Piper Heidsieck Brut NV is one of the Sleuth's favorites year in, year out. A classic flavor profile of the benchmark toasty, creamy liquid elegance, with a hint of apricot and lemon zest, the Piper Heidsieck NV is simply a world class sparkling wine. With a suggested retail of $60, it can actually be had for a good $12 or so less with careful sleuthing. If cost is not an hurdle for your holiday season, then grab a bottle of this highly rated rated (90 plus rating from Wine Spectator and Wine Advocate, to name a few) beauty and enjoy the holiday with your lucky fam and guests! Cheers!

Chardonnay: Frank Family Lewis Vineyard Reserve Chardonnay 2016. Fans of the rich, oakey Napa Valley Chardonnay style will love the Frank Family Lewis Vineyard Reserve Chardonnay 2016. The nose of honey and ginger spice, followed by apples and spice on the palate, simply pair remarkably well for the classic Thanksgiving feast. Frank Family winemaker Todd Graff carefully balanced the Chardonnay grapes sourced from the classic Lewis Vineyard and put his own stamp on this elegant Chard. Rated a strong 91 rating by Wine Enthusiast, this Frank Family Lewis Vineyard Reserve Chardonnay 2016 will please your most discerning Chard fan for the reasonable tariff of $60.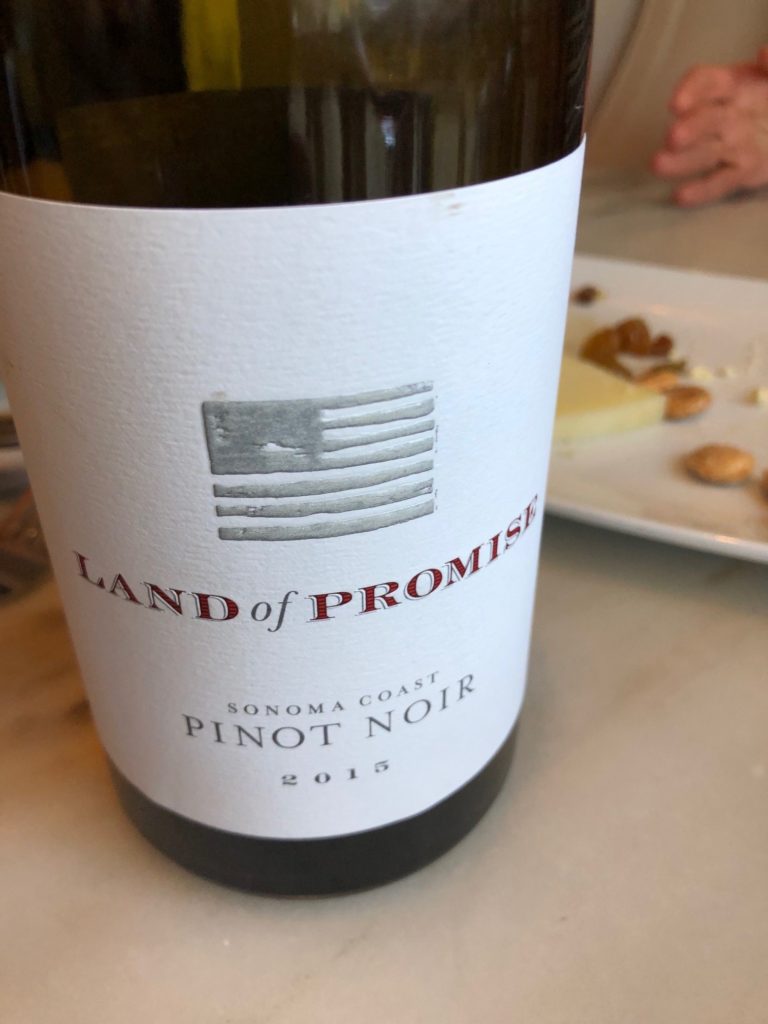 Pinot Noir: Land of Promise Sonoma Coast Pinot Noir 2015. One of my favorite surprise wines of the past year is the Land of Promise Sonoma Coast Pinot Noir 2015. This rich, nuanced Pinot from world-class Terra de Promissio vineyard near Petaluma, California has only been labeled under its own name since the 2013 vintage, and is really better known for being the sole source or backbone to highly decorated wines such as the 2017 Williams Selyem Terra de Promissio Pinot Noir (recently awarded a stupendous 98 rating by Wine Enthusiast), the 2016 Friedeman Terra de Promissio Pinot Noir (a 93 rating by Wine Enthusiast), the Spell Estate Terra de Promissio Vineyard Pinot Noir (a 94 rating from Corkscrew Report) and several vintages of the renowned Kosta Browne Sonoma Coast Pinot Noir, including the 2009 vintage which was named Wine Spectator's Wine of the Year for 2011. However, the Land of Promise label has already garnered a strong 93 rating from Wine Enthusiast for its 2014 Land of Promise Pinot Noir. Even more impressive, this 2015 Land of Promise Pinot was awarded both a 2019 Gold Medal and a 2019 Judge's Selection by the prestigious TexSom International Wine Awards. If you are lucky enough to find a bottle, the 2015 Land of Promise Pinot retails for $75. If you are not, the 2016 vintage should be equally impressive. Find out more for yourself by checking out their website: www.landofpromisewine.com. Cheers!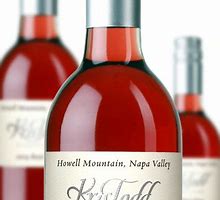 Rose: KrisTodd Vineyards Rose 2018. One of other my favorite surprises of the year is a remarkable Rose: A Howell Mountain Cabernet Sauvignon-based Rose from our friends at KrisTodd Vineyards. A peek at the photo above gives a small hint of the fact that the KrisTodd Vineyards Rose 2018 is not your average, pale pink blush wine. The flavor of this beauty is satisfying to a Big Red drinker, with flavor profiles of strawberries and white cherries, and still finishes like a classic Cab Sav grape that the wine is based upon. This dark pink Rose pairs incredibly well with Turkey or shellfish, if your holiday dinner has a seaside flair, as well as simply by itself. KrisTodd Vineyards co-owner Kristine Ratfield said it best about her superlative Rose: "I made the Rose from my Howell Mountain Cabernet Sauvignon grapes…because I can!" What else need be said? One can find the KrisTodd Vineyards Rose 2018 at a reasonable $28 per bottle directly from the vintner:
https://www.kristoddvineyards.com/shop/wine-club/spring-2019/2018-rose

Big Red: Hall Cabernet Sauvignon Napa Valley 2016. Kathryn and Craig Hall are just on a roll in Napa Valley. Their Hall Cabernet Sauvignon Napa Valley 2016 basically outdrinks many Napa Cabs at 4-5 times its price point. Critics from Wine Advocate to Vinous to Wine Spectator have universally praised this Napa Cab, with each awarding 90 to 94 point ratings on the 2016 vintage. The words nuanced and balanced come to mind when tasting this Big Red, which has a nose of dark cherry and blackberries, with a hint of smoke and baking spice on the mid-palate, with a long, satisfying finish to keep a sleuth reaching for another and another. Although the Hall Cab Napa Valley 2016 is without a doubt a Big Red, the refinement inherent to this Cab allows your Thanksgiving guests to enjoy it without overpowering the meal. At its retail of $60 (which can be found for $10 or so less), this Worth a Splurge Wine qualifies as a true value.
Wine Thought for the Day:
Finally, it is time to repeat my annual Thanksgiving blessing to each of you. This holiday's importance to your humble Wine Bargain Sleuth increases with each passing trip around the sun as more and more loved ones are no longer with us. Let us each thank the Father above for all our blessings: Family, friends, health, freedom, the blessing of living in this country and palates that allow us to discern and enjoy great food and wine.
May each of you share your Thanksgiving feast with those whom you love and those who love you, and may your plate be filled and your wine glass overflowing…until it's time to watch the Cowboys game! Beat the Bills!
Until next month– Cheers!
© The Wine Bargain Sleuth 2019—All Rights Reserved